---
There are many types of Tarot Cards to be purchased. For anyone wanting to get started, look at the different decks, and pick out the one you are drawn to. I also recommend purchasing a book to go along with your type of cards.


For myself, I was instantly drawn to the Ryder Waite cards when I first started out. I also have a deck of the Universal Waite cards which I really like the
best. I have many decks, but these two are my favorites. When I do a reading for someone, I choose my spread and look at my cards to see how they all fit in together. They tell me a story. There is no wrong way to lay out your cards or to put together your story. I just go along with what I see and feel. I can tell you that many times I am amazed by what they tell me as they relate to the person I am speaking with.


For anyone who has not tried a Tarot Reading, I do recommend that you try it. It can put a whole new perspective into any problem or questions that you have in your life. Just ask for a Tarot Reading and see how you feel after. You may be surprised by how accurate they really can be. I would also love to do a Tarot Reading for anyone interested.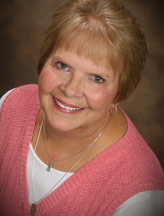 by Nancy x8068
Share This Page
---
Leave A Comment
You must be logged in to leave a comment. click here to login
Comments