February 2016: Guided by the Knight of Swords by Psychic Mia
Published Date 2/17/2016
Category: Psychic Topics
---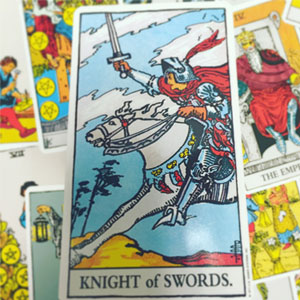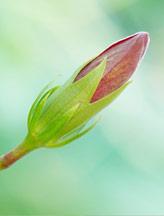 Get a Reading with Mia x9318
Welcome to a new series of articles exploring the art of Tarot. For February, I am exploring the intuitive messages surrounding The Knight of Swords.

This tarot card is all about taking action with an intellectual basis. Expect to feel the need to make a concrete decision and speed your life along! You'll want to make changes, and you'll be seeking a logical way to do so. This is expected after the waiting period we have encountered in January. We're done waiting; let's make things happen!

Time to get organized
The good news is, you have the power and the drive to make these changes. The less-than-desired news is that for many, you might have to wait a little longer until you physically see these changes. This doesn't mean, however, that you have to wait to formulate your plans. In fact, there is encouragement this month to begin organizing, such as:
•
Taking classes or workshops
•
Looking at the practical steps you need to take
•
Connecting with helpful people
•
Being open to the possibilities

For others, whatever you have been working on-moving locations, changing jobs, seeking a relationship, getting healthier, or simply seeking a new creative interest-will start to come together quickly, and you will have some quick decisions to make. Now is not a time to be afraid of your decision-making skills, but OWN your decisions. For everyone, this month is a confidence-booster and a heart-healer.

Move forward
The energy of this month has a forward motion, and the best way to take advantage of it is to release and enjoy. Anything that has been holding you
back and anchoring you in the past needs to dissipate. These things could be:
•
Hurtful relationships with spouses, family members, friends or colleagues
•
Old beliefs that no longer serve you
•
Lack of self-confidence

Fall in love… again
February lays the groundwork for us to fall in love with our lives again. This month is a chance to clean out your emotional closet, so you can make room for more joyful emotional experiences that lie ahead in March. It is important to listen to your heart, and then transfer your desires into feasible steps. Remember that not everything has to occur at once, and that tackling smaller tasks puts you back into a sense of control and capability.

The more you appreciate yourself, the more you will have to appreciate. It is always better to move forward with inspiration, rather than desperation, and this month will give you the opportunity to grow a strong sense of inner power. Plan thoughtfully, think courageously, and enjoy the swift journey that is February.
Share This Page
---
Leave A Comment
You must be logged in to leave a comment. click here to login
Comments