Eastern State Penitentiary - A Halloween Attraction or a Ghost-Hunter's Field Day?
Published Date 10/13/2017
Category: Psychic Topics
---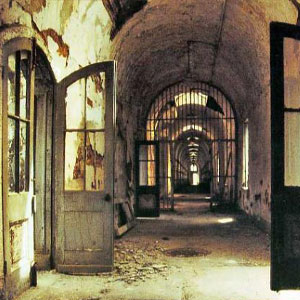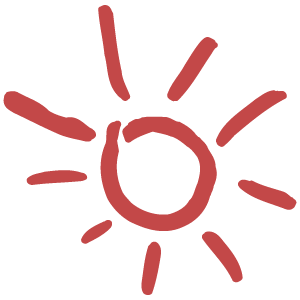 by Cheryl
-Customer Care Specialist

Cheryl, a Customer Care Specialist for Psychic Source, also happens to be an avid Ghost Hunter and member of the Keystone Spirit Seekers, a team of paranormal investigators who focus on "unlocking the truth." Earlier this year, Cheryl teamed up with Psychic Raquel to investigate the Eastern State Penitentiary, and recounts the event for us here.
This past spring, some of the Advisors were visiting the office and I was introduced to
Raquel x9488
, who also happens to be part of a paranormal team in her hometown. She expressed interest in touring the Eastern State Penitentiary, so when we had some downtime, off we went.

The Penitentiary opened in Philadelphia, Pennsylvania on October 25, 1829 and several elements of this revolutionary building influenced over 300 prisons worldwide, including the introduction of the "separate incarceration method" which was intended to reform, not punish, the incarcerated. The cells offered flushing toilets, heat, and running faucets, which were previously considered luxuries. An aerial view of the building reveals the intended wagon wheel design of the cell blocks. During the 142 years of operation, its massive stone walls housed many inmates, including the legendary Al Capone. On April 3, 1945, 12 prisoners attempted to escape by digging a 97-foot tunnel under the prison but were recaptured.

By the time the first seven cell blocks were completed the prison was already over-crowded and had to be expanded, which is still a common issue today. The prison also offered a green house, a ball field for exercise, a beautiful Synagogue, and a medical wing. It closed in 1971 and sat abandoned until 1988 when Mayor Wilson Goode saved it from demolition. In 1994 the prison reopened for public tours, including the popular Terror Behind the Walls haunted house attraction for Halloween. The irony shouldn't be lost on this attraction being haunted, hence Raquel's and my interest in a self-guided tour.

I let Raquel take the lead. She wore a wrist recorder and had her K-II EMF Meter, and I wore a wrist recorder as well to collect EVP (electronic voice phenomena). As soon as we crossed the entrance with stone gargoyles mounted on either side, the spirits made themselves known to Raquel. The first stop on our tour was a cell block where we discovered a dentist chair, which was interesting since except for my first visit here years ago, I hadn't been able to find any other time. From there, we roamed various cell blocks, stopping at cell block #7 where Raquel saw two guards walking in front of the cell block gates, the famous black ghost cat. Anywhere we went, the feeling of not being alone accompanied us and spirits reached out to speak with Raquel.
We peeked into Al Capone's cell, crossed the ball field, stopped in front of the medical block, stood by the green house, and ended at death row, incidentally. By the end, we were confident that spirits roam these thick stone walls but the condition of the building lends itself to this impression as well. Its peeling paint, deteriorating and closed off cellblocks, exposed wood in the walls, and chipped plaster all enhance the feeling of abandonment those once housed there must have felt. But at the end of the day we could leave and go about our lives freely, unlike them.
As mentioned earlier, if you visit Philadelphia between September through November you can see witness the prison as it is converted into an extremely popular after hours Haunted House attraction known as
Terror Behind the Walls.
This year the event runs through November 11th. If that's not your thing, daytime tours of the prison are available year round.
Share This Page
---
Leave A Comment
You must be logged in to leave a comment. click here to login
Comments