---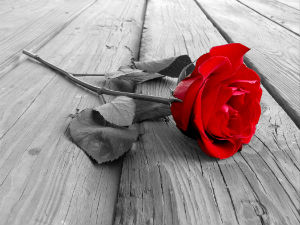 There are certain people who touch us in this life in such a way, we are forever changed. When people we love and admire move onto the next world, they leave a space here on earth that may never be filled. Whether you have known them personally or just look up to them, their legacy remains and we often think about connecting to them one last time.

We recently posted a question as part of our Psychic Pondering series on Facebook and were so moved by the response, we wanted to share them on our website!

"If you could have brunch with one person, dead or alive, who would it be?"

Leticia: "My husband Ed. Today is 4 months with the angels. Love ya Ed!"

Eileen: "Mum!"

Danna: "My Mom"

Sonia: "My grandmother Allen. She died before I was born and she is where my Cherokee blood comes from."

Maryanne: "My great grandfather was where my Cherokee blood came from and I would like to know more about it. My grams doesn't talk about it much. I also would love to have a sit down with God. Sounds weird, I know…but I would!"

Donna: "My dad that died over 25 or so years ago. He died at 47 of cancer and I never got to say goodbye."

Laura: "Ernest Hemingway."

Josh: "Elvis Presley."

Our gifted Psychic Mediums may be able to assist you in connecting to those who have crossed over to the other side. Reach out to them today. Who would you sit down with? Share with us!

Share This Page
---
Leave A Comment
You must be logged in to leave a comment. click here to login
Comments