Different Psychics for Different Life Circumstances by Psychic Mattie Claire
Published Date 1/20/2013
Category: Psychic Topics
---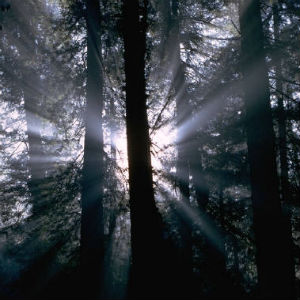 I am recently back after a six year hiatus from providing personal readings professionally. After only just returning to this fantastic and amazing job in which I am so fortunate to connect with so many wonderful souls, I have already been reminded of how true it is that we need certain Advisors at certain times in our lives.
A common misconception by non-spiritualists is that a psychic reader is all knowing and all powerful of all things. This is not the case.
Much like any other person, as a reader, it is only when my Guides are clearly able to establish and connect with your Guides that a very clear and concise reading is possible. From a Clairaudient standpoint, when you have had many readings from many different individuals, the sound can (and often does) become something of a version of normal messages, overlaid with static interference. I personally know when this is happening, as I will receive very loud one word messages as if bellowing over the "noise."
It has been my experience that these messages, although typically and time-tested are, indeed, accurate messages, they are never well received by the person asking the questions. It is so unfortunate that, more often than not, the answers are ones that the person seeking advice does not want to hear. It is of the utmost importance for anyone seeking a spiritual reading to understand that spirit's plan for their life is quite often at odds with their own plan for their life. This is when people begin to take on a pattern of negative thinking. For example, you may be filled with thoughts such as "Why is this happening to me?" or "Why is this or that relationship not working for me?" The answer is that the plan that we as individuals would like for ourselves, is often not the plan that Spirit has for us.

Getting in touch with spirit and quiet contemplation of that which is for our highest good is the only way that we, as humans, can begin to understand why the path intended for us so often differs from the one that we set out for ourselves.
Having dedicated myself to only relaying information from Spirit for the highest good for the person to whom I have been honored to be chosen to convey messages, I have learned that when those messages are not what the client wants for their life and their plan, the messages are never well received and often the end result is a negative response.
If this is the case for you, I encourage you to seek another reader with whom you feel more connected and send you the highest and brightest blessings for happiness and the eyes, ears and hearts to follow where Spirit leads.
Share This Page
---
Leave A Comment
You must be logged in to leave a comment. click here to login
Comments