---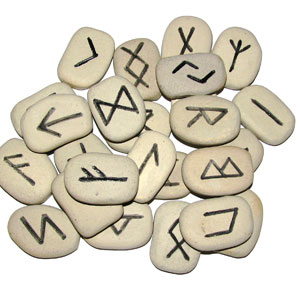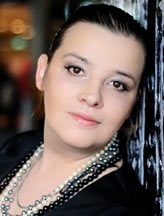 Get a Reading with Frida x9752
Runes are an ancient letter system created by the Celtics culture many thousand years ago.

The word Rune means "whisper" and each letter holds an energetic message that offers guidance to our questions, or can even give us the energy to put things right. There are several known rune systems. The most well-known is the "Old futhark" which includes 24 Runes. Each Rune gives us highly energetic messages for our life.

I am a "Master of Runes" which means you must study runes for many years, until you are ready to fully understand their magic and meanings. My Runes are charged with a very high spiritual energy. I often use the runes in my readings, as they speak to me, on a very high level and give me a very deep insight into your situation.

You can use Runes and their energy for so many situations in your life to support a positive outcome. For example, when I have to go to a very important meeting where "my words count" I draw the Ansuz Rune on my wrist, just tiny, so it can be hidden under a bracelet. The Anzus Rune stands for communication and using the "right" words. Using the energy of the Rune helps me to have a successful meeting when "saying the right thing" is requested.

I know that many of you love Runes and getting a reading with them. Like a horoscope, they can supply you a look at the day, week or month ahead. Since we are early in the festive month of December, let's start here with your…

December Messages from the Runes
As December is the last month of the year, it's not a month for starting big new projects. This month is connected to meditation and stillness. The speed goes down in this month and we should highly concentrate on ourselves. It's all about looking back to the year behind us and slowly planning for the year ahead.
There are Three Runes that want to give you a message for December:

Thurizaz
This rune relates to struggle and hardship. It doesn't mean struggle and hardship will be coming up, but the Rune asks us to deal with any painful situations we've had to deal with in the past. You are asked, that if there are any, you should take time for yourself to meditate and balance yourself out. You will then see your true feelings and who you really are. With this comes the solution to your hardships.

Laguz
This stone brings attention to our emotions and things from the subconscious mind. Hidden thoughts and feelings are rising now, and it is time to pay attention to the truth. We should not ignore these emotions and shy away from them, we should use them as our guide.

Dagaz
The final Rune shows us the change from the darkness into the light and indicates satisfaction and happiness. Everything will fall into the right place, and what seemed to be bad, has a very good outcome in the end.
For me the month of
December looks to be a very emotional month.
It's all about what we feel and clearing our minds to get us ready for the new year. Expect some highly emotional days in December. As my runes say, meditate and use this as a guide and do not run away from it.

You will find your own truth, and in the end a light at the end of a tunnel appears.

Please note, that this is a general look at the Rune energy that comes with the month. If you like to get your personal Rune Message for the month or what my Runes want to tell you about a specific question or situation, I am here for you at any time.
Share This Page
---
Leave A Comment
You must be logged in to leave a comment. click here to login
Comments