Collective Readings - How I Learned to Read for Myself by Reading for Everyone by Psychic Azure
Date 4/2/2021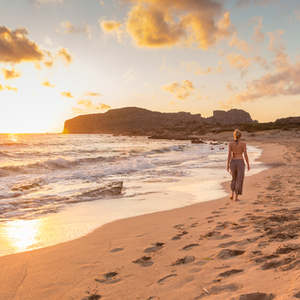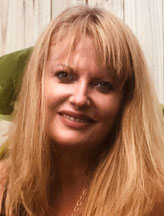 Get a Reading with Azure x3607
"You're like me and I can't read myself. Will you read for me?"

I was 19 years old when I was first told by an intuitive that I had the same gift. I truly didn't know. I thought everyone had a little internal voice giving them information that wasn't readily available or hadn't happened yet.

"Oh no, there's no way I could do what you do." Clearly, I was not a student of the Universal Laws back then.

"If you get a deck and learn to use it and try, I'll read you for free no matter how it goes," was her reply to my naysaying.

"Ok, I'll learn to read cards and read for you." I was 19 and broke and psychic services are not and never were cheap. This was a good deal in my opinion.
Thus, began my more than two decade (and counting) long experience with the tarot. Through the terrifying experience of uncovering information that could put me in danger, the breakthrough readings where a client says I changed their life, and the readings I completely bombed, one thing persisted.

She was right. I couldn't read myself.

Too much got in the way. I eventually quit trying and just got a reading when I needed a reading. Then something interesting happened.

One day at work I stumbled upon a podcast from an online intuitive doing a collective energy reading. She brought in astrology transits and pulled cards for not just one individual but for everyone. I was enthralled! I subscribed and followed.

Then something else interesting happened. In November 2019, while walking on the beach, I heard very clearly, I needed to eat healthier, switch to a more active style of yoga, and in general strengthen my physical body. I listened to that advice, and within a short time dropped 10 pounds and felt fantastic. Four months later I was laid off from my day job due to the Covid-19 pandemic and lost my health insurance. Jobless and isolated for the entire month of April, I was searching for constructive things to do. Not making the connection yet that I was already doing it, I decided to try my hand at a collective energy reading. In late April I was hearing very clearly that some had experienced a difficult timeline, and would have an opportunity soon to receive justice and healing and move past that timeline, and there would be an event that would let them know when it was time to act.

Life got busy soon enough, and I soon forgot all about my little experiment during shelter at home. It was only after being offered an opportunity to do a collective reading in July 2020 for an online wellness group that I realized what had happened. I reviewed all of my past material, mostly to make sure I wasn't totally full of it, and I realized that I had seen energies that were driving major events before they had happened. If I was "reading myself" I would have been asking if I was going to get promoted (totally irrelevant soon) or about some relationship (who knows) but what I really needed to do was get my immune system healthy and understand some major upheaval needed for healing was about to go down!

I now bring collective energy into my 1:1 work with clients. I've been told it helps them feel more connected and less alone in their ups and downs of life.

And now, finally, I can read myself. I just needed to get me out of the way to do it.