---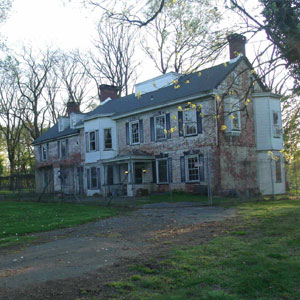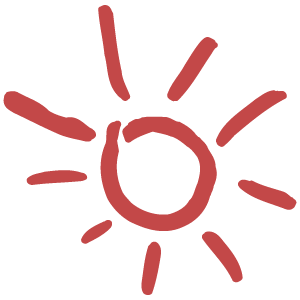 by Cheryl
-Customer Care Specialist

If you look at a calendar nearly each date has a special day associated with it. September 30th is no exception as we celebrate the 2nd annual National Ghost Hunting Day!
Last year on September 30th, 2016, paranormal teams all around the world celebrated
National Ghost Hunting Day
for the first time and participated in the World's Largest Ghost Hunting event. Teams were linked by satellites enabling them to connect to headquarters while investigating various locations all over the world in unison. The idea for the day originated from Maria Schmidt aka Geister Reise, who is also founder of
Haunted Travelers application
. The purpose of today is to kick off a season of fall events and haunted attractions while encouraging enthusiasts of the paranormal to activity pursue their interests. Part of the event is a scientific experiment called, "The Bridge", a creation of Brian J Cano of
SyFy's Haunted Collector
.

Bridge Between Worlds
The Bridge is done in two parts over an hour's time each where established questions are asked in EVP sessions (EVP = Electronic Voice Phenomenon.) This is where a recorder is set up to not only capture questions being asked but any possible answers we might not have heard at the time but could upon review. The first hour where only recorders were used one of the questions asked was, "How do you experience time?" During the second session, a recorder and a piece of equipment like an ovilous may be used. An ovilous is a piece of equipment where it is believed a spirit can use energy to form words answering questions. A question asked during 2nd session last year was "How can we improve contact?" I reached out to Brian to ask if these would be the same questions this year and he said there is a chance of different ones this time around.

During the investigations last year, Brian telepathically sent a mystery word sealed in an envelope out to the psychics and sensitives participating in event to see if they could pick it up. Being one of the sensitive on my team I remember picking up a square and the color blue which made no sense at the time. Then when he revealed mystery word it became clear to me, the word was Cerulean, which is a shade of blue. In the end, I was close but no cigar. There is a fee charged for the public to attend but proceeds last year went to an animal charity of the team's choice. This year it goes to the location of the investigation, since most locations are historic and rely on donations and federal grants for upkeep and renovations.

A Rich History
70 teams participated in the inaugural event last year and over 80 teams signed up this year in locations over the world. My group,
Keystone Spirit Seekers
will be at White Hill Mansion located in Fieldsboro, New Jersey. The location has a rich history including: Native American Indian's living on the land; being occupied by Hessian soldiers; a few families have called it home; a few restaurants have operated on its grounds; and there were rumors of mobster's hanging out during prohibition and even a brothel! The mansion has been featured in local papers; it's hosted numerous paranormal investigations, and was featured on
Destination America's Paranormal Lockdown
last year. It is also the same location for my team this year.

Haunted America
In addition, there are several other locations also being investigated that I am personally familiar with. With my team, I have visited
Selma Mansion
in Norristown, Pa and
Haldeman Mansion
in Lancaster, Pa (which you can read more about on the Psychic Source website on October 27th.)
During my personal travels last year, I visited
Archive of the Afterlife
located in Moundsville, WV, and
Spirits on Bourbon
in New Orleans, LA. In 2014 while on vacation in New Orleans I stopped by and had the drink that
Bar Rescue
created during its renovation of the location. The drink is called
Resurrection
and it was delicious! I still have the cup too, it's a clear plastic cup with molded skull face and lights up.
About the Author:
Last year, we introduced you to Cheryl, one of Psychic Source's own Customer Care Specialists who also happens to be an avid Ghost Hunter. If you missed her story, catch up here.
Share This Page
---
Leave A Comment
You must be logged in to leave a comment. click here to login
Comments