Breakthroughs TV Features Psychic Source as Viable Holistic Therapy by Jessica C.
Published Date 9/13/2013
Category: Psychic Topics
---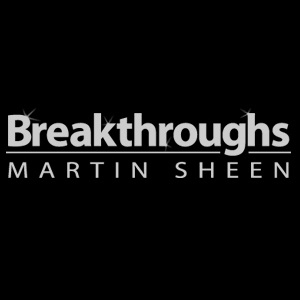 If you haven't seen part of the Breakthroughs television series, you're probably wondering what it is.
Breakthroughs
is an award-winning, nationally recognized series of educational clips. The series provides compelling information on the newest trends, developments, and advancements in medicine, business, travel, the environment, and more. And it's hosted by Martin Sheen (yes, the father of Charlie Sheen)!

Now you might be left scratching your head, wondering what psychics have to do with modern day innovation and breakthrough discoveries. Well, keep reading…

Think about the original connotation behind the word "psychic." Do you picture a fortuneteller hovered over a crystal ball? Maybe an older woman draped in purple velvet, wearing dark eye makeup?

Let's be honest, the modern-day psychic doesn't quite fit this description. In fact, psychics have become a much more mainstream, reliable source of advice and guidance on the most personal issues. They're real people we can have faith in to provide objective answers to our most pressing questions.

Human interaction is what keeps us going. Communication is the basis of our needs, and without it, we're unfulfilled. Animals of all shapes and sizes thrive on communication and rely on relationships for survival—especially us!

So how do we fulfill this yearning need for interaction? For advice? For insight? We talk to people. But sometimes we're either too embarrassed to talk to those who are close to us, or the problem lies within our very own social circles.

That's where our psychics come in. Psychic Libby shares in the Breakthroughs video that "[people] need somebody to not feel embarrassed to discuss [things] with. They need somebody who doesn't give a biased opinion, like their friends, family, or workplace."

Libby even explains that people from all walks of life need this interaction. "We talk to people from Wall Street to Hollywood. They need somebody safe to discuss really important questions with."
Libby is one of hundreds of Advisors on Psychic Source whose main goal is to be there for you, guide you, and provide the emotional support you need. Even some of the best therapists can't do that!
Check out other videos from the Breakthroughs series on their YouTube!
---
By
Jessica C.,
Web Content Associate, Psychic Source
Share This Page
---
Leave A Comment
You must be logged in to leave a comment. click here to login
Comments