---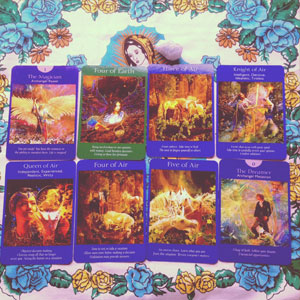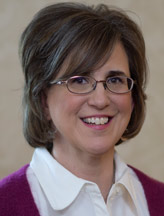 Get a Reading with Izzy x9366
As you develop your psychic skills, one powerful tool to learn and grow with is Tarot cards. Tarot is an impressive divination tool from the 15th century. And much can be gained from working with them. However, the original fear-based Tarot can be daunting especially in the beginning. So, try the newer enlightened deck of
Angel Tarot Cards, by Doreen Virtue and Radleigh Valentine.
It is a 78-card deck with a detailed guidebook.

This deck maintains the emotions and depth of Tarot, yet presents it in an enlightened, uplifting and encouraging style. Whether you are going through a period of growth and expansion or sadness and loss— Tarot bring clarity, direction and wisdom. The key is to listen/tune-in deeply to the messages. The reading and your chosen cards are unique to YOU at the time you are using the deck. The essence of the message may be best communicated to you via the words, and/or the imagery. The deck comes both in physical tangible cards as well as an app you can download to your iPhone or iPad (isn't technology wonderful!)

Major vs. Minor Arcana
Tarot is divided into two systems, the Major and Minor Arcana. The Major Arcana consists of 22 cards that either represent significant milestones in life (such as relationship and career changes, marriage, pregnancy etc.) Or, it may relate to stages in your life path from childhood to older wisdom stages. The Minor Arcana is typically about ordinary everyday events in life and is divided into four suits/elements: Fire, Water, Air and Earth. In each suit these cards are labeled Ace though 10, plus the Court Cards (Page, Knight, Queen and King).

I started my personal Tarot journey to learn the cards and explore with this deck because I have a lifelong deep and passionate connection to the Angels. Each of us has a unique style and preference, as it should be. Do not fall into the trap of comparing yourself to others. Find your own style and what resonates with YOU.

I was trained on the rich meaning behind the Arcana's and the Elements to get a much deeper understanding of the cards. And to me, the imagery speaks loud and clear. For many, the words resonate. Take the time to play, experiment and learn. Start with a simple reading of the words when you do a single card read on yourself, or someone else you can trust. I will explain below my chosen technique to break the deck into components for easier comprehension.

Understanding Your Deck
I familiarized myself with the deck, as explained in the guidebook. And separated the cards into their unique collections. Then, my method to study the deck with a more thorough understanding, was to break it down into 5 segments: Major Arcana, followed be each Minor Arcana (Fire, Water, Air and Earth). I started with Major Arcana beginning with the 0 card (The Dreamer) representing a New and Exciting Stage in Life. This contrasts with the 21 cards (The World) representing a Job Well Done. For the Minor Arcana, I focused on the main theme of each element (Fire, Water, Earth and Air) and applied it to each card to find the consistent messages coming from each card (Ace thru King) in each suit. Yes, the exact message resonates with its placement in the deck.

For example, there are connections and similarities with all Ace Cards in the deck. Ace represents New Beginnings.
Ace of Water = New Romance.
Ace of Earth = Inflow of Abundance.
Ace of Air = New Ideas.
Ace of Fire = New Opportunity.

Remember, the exact same card will have different meaning for different people at different times in their lives. Likewise, each suit has its own central theme.
Water = Emotional Body, Relationships.
Earth = Physical body, Materiali$m.
Air = Mental Body, Thinking.
Fire = Emotional Body, Relationships.

Tarot Can Be Complex
Yes, it's true — Tarot can be complex. But that is also the beauty and power in these cards. I am breaking down the deck into manageable sections to make the learning process more systematic in the beginning. The Art of Tarot is learning your true skill/talent/ability by connecting to source and trusting your guidance. We are all born with these divine gifts. It is simply a matter of following your passion and diving deep to learn what moves you. All you need to focus on is your next step. Keep doing that, and your path will appear. Enjoy!
Share This Page
---
Leave A Comment
You must be logged in to leave a comment. click here to login
Comments