A Mesmerizing Ghost in New Orleans by Psychic Rowen
Published Date 10/31/2013
Category: Psychic Topics
---
Recently there's been a craze of TV shows on haunted everything – even pets! We're fascinated by ghosts and as we've made our way to Halloween, our ghostly fascination has grown exponentially.

I have always been enthralled by a good ghost story. So it came as no surprise to my boyfriend that when we arrived in New Orleans, I promptly signed us up for one of the multitude of ghost tours offered in the French Quarter.

As a person with "medium" tendencies (it comes and goes, I have no control) it's always a bit of a surprise when I encounter the dead. I was in for a supernatural treat when we stepped into the famous Le Petit Théâtre. Let me tell you that I had a few encounters in this famous theatre.

For this blog, I'll tell you my favorite encounter.

Le Petit Théâtre opened in 1916 and is one of the oldest community theatres in the country. The history of the theater, like with many playhouses, has its share of celebrations and tragedies. I could write four or five blogs on the various ghost stories associated with Le Petit Théâtre, but I'm going to focus on what happen to me.

I'm an amateur actor in my own local community theater, so when our tour stepped on stage so that our guide could begin to tell us another scintillating ghost story, I felt a rush of pure joy. I just love the stage! My emotions were so strong and I wanted something… not sure what. But I wanted it SO MUCH. That's when I realized that the "rush" I was feeling was not love for acting, but rather, a spirit sharing their emotions with me.

I looked up into the rafters, and there was a man. He was possibly the largest man I've ever seen in my life. Think: linebacker and then add more muscle. I was mesmerized by him and his overwhelming fear. As an empathy, I felt his fear. He needed to stay hidden. It was vital that he was not caught. I knew he was dead, but he hadn't a clue.

That was when my ghost tour guide's voice filtered back my consciousness. She was talking about a runaway field slave named Perry who died in the theater from gunshot wounds. He was trying to escape his life as a field slave but unfortunately he didn't survive his wounds. He died in the theater completely unaware of his passing.

For years, Perry was a constant presence at Le Petit Théâtre. He was the protector of little children spirits and a giant flirt with the ladies. His energy was beautiful to behold. He was eventually convinced to go the light and it is my hope that he's with those he loves now.
For me, it was a strong reminder of a dark time in our history. His story was sadly not unique, but his spirit was certainly one in a million.

Have a wonderful Halloween!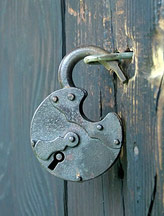 by Rowen x7029
Share This Page
---
Leave A Comment
You must be logged in to leave a comment. click here to login
Comments