A Ghost's Eerily True Prediction by Psychic Michelle
Published Date 10/6/2013
Category: Psychic Topics
---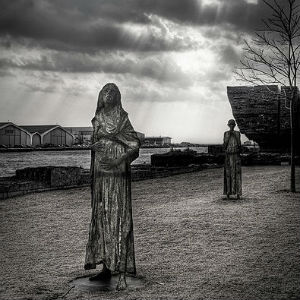 When I'm not working on the Psychic Source line, you can often find me out ghost hunting. I would like to share with you my favorite ghost story.

18 years ago I was pregnant with my second child. My husband, daughter and I went to visit some friends in Illinois. They took us to a beautiful old Victorian home where tours were given. At the beginning of the tour, I started to feel sick, so politely excused myself and went to sat outside on the beautiful grounds.

As I was sitting there I was imagining what life might have been back then. I could envision ladies with beautiful long Victorian dresses walking in the gardens.

Then, it happened. As I looked up at the house I saw a spirit in a long white summer nightgown. She smiled at me and rubbed her very pregnant tummy and said, "It's a boy." Then she faded away.

I looked down and put my hand on my tummy and wondered if this little one would be a boy too.

Four months later, I was laying in the hospital room after giving birth. I was almost asleep when I heard someone enter the room and felt them standing next to the bed. I rolled over expecting to see the doctor, but instead, I saw the pregnant ghost from Illinois! She looked at me, sweetly smiled, and said, "It's a boy!" Then faded away.

Indeed it was! I had a beautiful baby boy!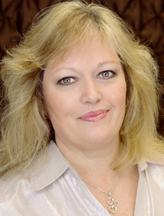 by Michelle x7021
Share This Page
---
Leave A Comment
You must be logged in to leave a comment. click here to login
Comments