5 Insightful Tips for a Positive Psychic Reading by Psychic Hope
Date 10/18/2020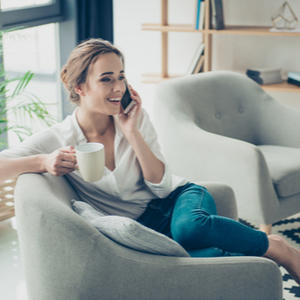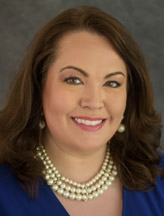 Get a Reading with Hope x3496

Ever wondered what to ask during a psychic reading? Sometimes, you may have a giant question mark over your head.

As an advisor, I have been with Psychic Source for over a year. My experience has been very enriching and wonderful to help many walks of life around the world. When I connect with callers, some are specific on their questions and others just want a general reading. Also, there are first-time callers who may not know where to begin.

It is most important for an advisor to be aware of his or her audience. During a reading, it is the advisor's duty to properly guide a caller and make the person feel comfortable and heard. Plus, it is essential for the advisor to be intuitive and mindful of the tone and words used during a reading with a caller. You never know what the caller may have been through and is feeling in the moment. It is a must to have a compassionate ear and heart to do this line of work.

Overall, many callers reached out to me on different topics, like love, career, family, spirituality, finances, mediumship, and more. During my readings, I want callers to have an uplifting experience and know that I am compassionately listening to their concerns. Whether it is having a tarot or angel reading, performing distance reiki, or channeling as a medium, my job is to make sure that callers receive something positive and get the guidance to make the right decisions in their lives. With that being said I would like to share my…
5 INSIGHTFUL TIPS FOR HAVING A POSITIVE READING:
General Reading: When it comes to a general reading, please expect a session to have broad answers based on what the topics maybe. You never know what could come up, especially if you asked for one.

Asking Specific Questions: It is wonderful when you have specific questions for an advisor. It narrows down the energy more and provides better clarity and deeper answers. Also, having specific questions, you can get quicker results in a shorter period during a phone, chat, or video session. It impresses an advisor when you are prepared with your questions in advance. It also makes the reading go smoother.

Mediumship: With mediumship, the energy needs to flow naturally to connect with the spirits and angels for open communication and not to be forced. Please allow the advisor a few minutes to properly channel the energy to connect with the spirits and angels. Never rush, demand, or yell at the advisor if not satisfied with the messages coming through. Everything works differently on the other side and requires some patience.

Requesting Reiki (Chakras Re-alignment): An advisor who offers distance reiki can provide this service over a phone, chat, or video session. Doing distance reiki is wonderful for clearing energy blocks on the chakras and assisting with a better mindset for relaxation.

Free Will and Making Choices: An advisor should gently remind callers of free will and making choices that affect their soul contracts. People can manifest anything with their destinies, along with the universe assisting them, which is called divine timing. Mostly importantly, an advisor should place an important emphasis on the concept of learning the balance of holding on and letting go with things and people in life. What is meant to be, will be!
Embracing Your Authentic Self
Now, as your Psychic Source Advisor, I want my callers to feel empowered to change their lives. I try to guide my callers to be open-minded with the information that is given to me from the universe. Some things will resonate and other times, it will not. I always say,
"Food for Thought."
You never know when that piece of information will come into play later in life.

Plus, there is an extra bonus. I give holistic approaches to my callers that make a powerful and positive difference, along with finding ways to heal from within. It is about awakening to self-love and embracing your higher, authentic self.

At the end, it is great to know how to be more prepared for a reading. Sometimes, a little preparation is the key. Blessings!