4 Tips on Managing Psychic Predictions by Psychic Jae
Date 5/28/2021
Explore More: Psychic Predictions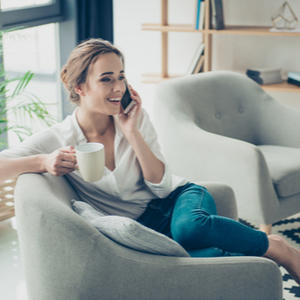 Within the madness of life, we have an abundance of things and people pulling our time, attention, and energy moment by moment. So much so that we might neglect ourselves. I find that acronyms help me stay focused on self-love. Because of the pandemic, one thing that is heavily on all our minds is staying safe and washing our hands with soap. So, I thought what better way to remind you to practice your spirituality and self-love than an acronym of S.O.A.P.

Do you need tips on how to manage a prediction? Use SOAP.
One of the most anxious parts of getting a psychic prediction is actually after getting the reading and the waiting game for predictions to come to fruition. Use the acronym of SOAP for managing the prediction waiting game.
Note: the first letter of each bolded word below spells SOAP to help you with a quick and easy way to remember these various acronyms.


Psychic SOAP Tip #1 -
Surrender. How do you do this? You do this by allowing for a resistance-free space for things to unfold. Surrender is also about letting go of how we wish things were and accepting the truth of how things are, so if you're waiting for a prediction to happen five years after it was forecasted to happen, it is likely best to let go of it and accept that the prediction has expired. If you're too caught up on how things will unfold, let go. Surrender is submission to love.
Odds. Sometimes we will ask multiple psychics the same question to get clarity on our futures. I find that in cases where there are multiple messages about the future and one might be confused on which to go with, the best thing is to trust the odds. If three psychics tell you a no and one says yes… then it is likely a no in this case.
Ask. I find that the psychic who originally gave the prediction it is often the best psychic who can perceive if it is still going to happen or not. So, check back in with the original psychic who gave you the spiritual info in order to check on timelines and if things have changed.
Practice. Developing your own spiritual abilities and daily practice will help you better know what you want to manifest and psychically perceive how to ensure the outcomes you want. It's a common misconception that a person can't read for him or herself accurately. My most accurate predictions have come from myself about my own life.
Want more tips on how to emotionally handle a prediction? Use SOAP! When things are still murky... use more SOAP! Handling yourself and your emotions as you go through the waiting game for predictions to come to pass is where many people struggle. If you are struggling, try the following:
Psychic SOAP Tip #2 -
Self-Love. Do the most loving acts for yourself. There are many resources right here at Psychic Source for ideas on how to practice self-love. Search our website by clicking here and discover which ones work for you. If you already know some, do them and then do them MORE.
Open. Open up to others about how you are feeling. Choose not to suffer in silence by sharing what you are feeling with your friends and family. Use discernment on who you open up to. Having a healthy support system in life can make all the difference.
Accept and Allow. Instead of being afraid, stressed or anxious about the future, accept that you can handle whatever takes place with the greatest of ease. Saying the Serenity Prayer is helpful for many. I often wake up in the morning and ask my heart chakra, "How can I handle this with the greatest of ease? I'll soon have an AHA moment that liberates me from my fears.
Patience. Being patient is about how you treat yourself as you wait. Be kind, gentle and encouraging to yourself. Talk yourself through things as you would a best friend or a small child. Let's put it this way, if your future self, who has already experienced the results of the prediction, were to come to your present and see you struggling, what encouraging words would be given? This is huge if you can play out this scenario to completion.
Do you still need more clarity? Are you sensing a pattern yet? Yes, use SOAP! Here is another set of tips for working well with the waiting game for psychic predictions.
Psychic SOAP Tip #3 -
Save it. If you don't receive a psychic reading in the first place... then there is no waiting game. I'm obviously joking with that statement. But I would say that asking and re-asking a psychic over and over again can make the waiting game feel even longer. Sometimes, it is best to just wait and not ask again until the time of the prediction has elapsed.
One thing. There may be too many predictions running around in your head. So instead focus on one thing at a time and open yourself up to the possibilities of how things will unfold. Applying the psychic information to one area before moving on to the next can help you handle multiple predictions.
Apply magic. Focus on manifesting first, then later, check in with a psychic about if (and when) you'll manifest it into your reality. Many times, there is nothing to predict or the prediction isn't clear, because we haven't set in motion enough things to psychically perceive them. The more invested you are into creating your ideal life through manifestation, the more there is for a psychic to pick up on.
Present. Be present in the now. Take care not to focus too much on the future, because it can rob you of the joy of the moment. If you find that you are sitting around with stress and anxiety, call your energy back to the moment by being grateful for something that's currently happening.
Lastly, if anxiety, nervousness, fear, and worry are prevalent in your life, remind yourself that these are because your energy may be too concerned with the future and not what is happening right now. Here is one final way I recommend using the SOAP method to help yourself.
Psychic SOAP Tip #4 -
Support System. A support system can be more than your friends and family, it can include supportive tools too. Crystals, nature, sunlight, bathing, etc., all of these and more can support you in being your best self. Expanding your support system is also beneficial. Many meet supportive people at churches, clubs, and events. Online communities are more accessible than ever before and can help those who want an added level of safety and anonymity.
Own It. One of the most important life lessons is to own our part. We might want to point the finger at others and be upset that things aren't happening as we want, but perhaps we caused or contributed to the delay and things going awry. Owning your part will take the pressure off of yourself and others. When you can own your piece, others are normally more willing to do the same and reconciliation can happen.
Activity. I could list multiple activities to do, but a shortcut to the point of activities is to distract yourself. Do something you enjoy enough to get immersed in it. You'll forget all about your problems. Read a book, watch your favorite movie, go dancing, play a video game, assemble a puzzle or LEGO, learn a new skill, etc.
Predictive. Fantasizing about the future can take you out of fear and into possibilities. Instead of focusing on what you don't have, use your imagination to be predictive. Imagination feels weightless and free; it helps us manifest and prepares us for what's coming. Imagine how you'd like things to be and do this in a way that transcends time. You've done this as a child before. There is no linear time in our fantasies, so you can play out scenarios over and over again in your mind without confining them to a definite time. I also encourage people to play out fantasies in a faceless way so that there is no attachment to who. Being attached to who can become controlling.
Every time you wash your hands now with SOAP, you'll automatically be reminded of ways to practice self-love. You can even create your own SOAP acronym by combining various elements of the 4 suggestions above into one new one or just creating something entirely unique that works for you.
Have fun with it and let the joy of your creativity carry you into the magic of your tomorrow.
Blessings Abundant!

Get a Reading with Jae x3323
Jae has always had an infinity for the Divine. She started studying to develop as a psychic-medium at the age of 15. Over the last 20 years she has dived heart first into healing herself and passing on what she's learned to others. Her teachers range from master mediums in Lilydale to self-taught lovers of the Tarot and dedicated energy healers with more than 100 years of experience between them. She is constantly learning. Forever a lover of life, Jae only shares wisdom in her articles from first-hand experiences and remains committed to supporting the spiritual community.