---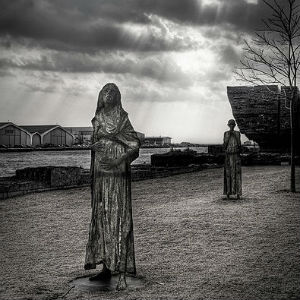 After talking to someone on the other side during authentic psychic readings, you might decide that you want to try to break the veil on your own. If you want to expand upon your live psychic readings and knowledge about the paranormal, why not ghost hunt? Halloween is the perfect time to do so, and there may be a spooky location just around the corner. Here are some tips for connecting with the dead and broadening your horizons.

1. Check Out Your Location During The Day
While the spookiest activity might happen at night, it's still a good idea to see your location during the day before you start hunting, according to Ghost Hunting 101. This can ensure that you're playing it safe once it comes time to begin searching in unfamiliar territory.

2. Hunt At Night
Specifically, it's best between the hours of 9 p.m. and 6 a.m. This is often referred to as the time when ghosts are more likely to be out and about.

3. Bring The Right Equipment
Some equipment you might want to have on hand include a digital camera, a thermal imaging camera and a voice recorder to gather evidence. Ghost Study recommended making sure they're all completely charged beforehand.
Share This Page
---
Leave A Comment
You must be logged in to leave a comment. click here to login
Comments