---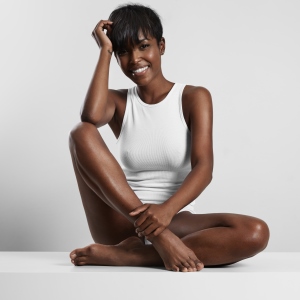 Maybe you haven't finished decorating your apartment, or perhaps you haven't found the love of your life. Maybe you're not even sure who you want to be when you grow up. Believe it or not, there's nothing wrong with any of those scenarios.
Social media might make you think everyone else has it all figured out, but they don't. If you make peace with your accomplishments, goals, and life direction, you'll enjoy far more happiness.
Make Peace With the Mess
Life's messy. There's always a pile of dishes in the sink, an unmade bed, dog hair clumping on the carpet, and kids throwing food at one another across the dining table. If you want your life to look perfect all the time, you're basing your happiness and level of success on something that doesn't matter. Get comfortable with messy topics and situations so they don't get tied to your sense of self-worth.
Review Your Progress
Maybe you're not where you thought you'd be by your age. So what? Think back over the last several years and make a list of accomplishments. Include milestones in your career, family, personal life, hobbies, and every other aspect of your life. Chances are, you'll have a long list before you're done. When you take pride in the small achievements and recognize the major ones, you're less likely to consider yourself a failure.
Stop the Comparison Game
Do you catch yourself comparing your station in life with your neighbor's, best friend's, or Katy Perry's statuses? If so, stop. Comparison can only make you feel worse about yourself, and it's never a zero-sum game. Everyone encounters different obstacles and privileges, so you can't judge your own merits by stacking them against someone else's.
Set Realistic Goals
When you feel as though you should have it all figured out, you'll push yourself to set unrealistic goals. No, you probably can't start a business and generate $1 million in profits in six months. It could happen, but it's unlikely. Set realistic goals that make you feel proud of your accomplishments and your progress.
Start a Mindfulness or Gratitude Practice
When you start to feel pressure to improve your life or meet certain milestones, you'll constantly think about the future. In the process, you'll miss the little things — the small daily joys that make life worth living. To prevent this, practice mindfulness and gratitude. Remind yourself to be present when you're tucking the kids in bed or having coffee with your college roommate. Every morning or evening, find something for which you feel grateful.
Take Control of Your Life
Nobody has the right to tell you how to live your life. Whether it's your mother, your boss, or your neighbor, you can't let other people dictate your decisions. Take control of your life and figure out what you actually want. You might discover you've been chasing dreams you never really wanted.
Letting go of the need to have it all figured out can take time. If you're struggling to get out of this mentality, chat with a psychic online or get a tarot reading. Getting guidance can help you establish better habits and mindsets.
Share This Page
---
Leave A Comment
You must be logged in to leave a comment. click here to login
Comments