What Should You Write in Your Journal? by Psychic Michelle
Published Date 5/14/2014
Category: Life, Destiny & Meaning
---
To get the most out of life you should keep a journal. Remember, everything is your teacher.


Pay attention to everything! Animals, weather, clouds, candle flames, smoke, numbers, dreams, etc. There are lessons in all of these. By being mindful of your surroundings and writing it down in your journal, you'll be amazed at how the answers are everywhere.


Also, write down words of affirmation. Words that speak to your soul. Make your journal fun and personal. Decorate it, draw in it, press some flowers, herbs and feathers in it. If you're one that finds pennies or coins on the ground, keep those in a little bag in your journal. We're often taught that feathers and coins are gifts from our angels.


Like everything in life, the more you put into it the more you get out of it. Really commit to this Journey of Self Discovery, or whatever life journey you are on. You'll be so glad you did!


By documenting your personal journey, you're letting the Universe know that you're ready to learn, to discover and to become the best you possible! The Universe in return will shower you with affirmations and love. You are on this earth, during this time, for a reason. You're an amazing soul with purpose!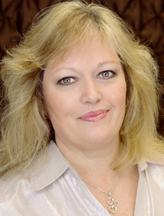 by Michelle x7021
Share This Page
---
Leave A Comment
You must be logged in to leave a comment. click here to login
Comments