What Is a Life Coach? Could Your Psychic Advisor Be One for You?
Published Date 10/11/2017
Category: Life, Destiny & Meaning
---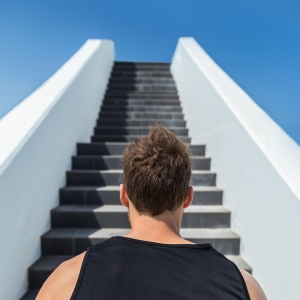 A life coach provides support and guidance when you need to make changes in your life. Though traditional life coaches can help you make great strides, psychic advisors can offer guidance in a way that goes beyond what a traditional life coach can do.
What Is a Life Coach?
A life coach is someone you work with professionally who guides you when you want to reach a goal. Life coaches can help you make positive changes in your life. Most life coaches focus on secular elements of your existence, like honing your skills, breaking bad habits and developing positive ones in their place, and setting and reaching goals. Whether you're struggling with things like addiction or toxic relationships or just need someone to guide you to a more fulfilling, positive lifestyle, life coaches are a great way to get the support you need to change your life for the better.
Can a Psychic Advisor Be a Life Coach?
While a typical life coach works on those secular aspects of life, working with a psychic advisor as your life coach can take this a step further. Psychic websites can get you started on this path. Going beyond examining the tangible parts of how you live your life, a psychic advisor can guide you to tap into your intuition. A psychic life coach will fill a lot of the same roles as a traditional life coach, but they'll do it in a different way.
You don't always know on the surface the truth of what you want. A psychic advisor can help you access the knowledge of the kind of person you want to spend your life with or the kind of job that would be truly fulfilling. They'll help you set goals, develop good habits, and work on your skills, but they'll do this by accessing your energy and focusing on spiritual healing and emotional well-being.
What to Expect With a Psychic Advisor as Your Life Coach
An authentic psychic is an ideal life coach. Using intuitive tools, this kind of life coach will guide you to recognize your strengths and weaknesses so you can leverage this knowledge in a positive way. Knowing what your strengths and weaknesses are will help develop peace and wholeness in your daily life, and it will set you on the right path to follow your dreams.
Acknowledging your strengths, weaknesses, and inner issues is essential for healing. A psychic advisor can help identify and then tackle issues that have held you back and stopped you from accessing the reality you want to live. While any life coach can guide you on positive ways to face your inner demons for a more positive life, psychic advisors use their intuition to find the root of your pain.
Having a psychic advisor as a life coach will bring you to healing and understanding. Since psychic advisors focus on you on a deeper level than traditional life coaches, they'll be able to widen your frame of mind to use your own emotions and thoughts to better your life.
Share This Page
---
Leave A Comment
You must be logged in to leave a comment. click here to login
Comments