Welcome HOME - Part 2: Finding Balance in a World Turned Upside Down by Psychic Evangeline
Date 1/12/2023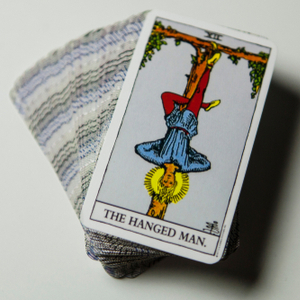 Welcome hOMe,
To a unique series of monthly articles intentionally written for awakening your mind, body, and spirit. Each essay will explore sacred teachings for enlightenment and practices for liberation, that woven together create a tapestry of Truth. The timeless knowledge and techniques explored in each article feature prehistoric pearls of wisdom that have always been available in the natural world and revealed to us over thousands of years by many different spiritual traditions. In essence there is nothing new under the sun, but if you have a burning desire to follow the golden path towards the light of true essence, consciousness, and bliss, then these articles should help you get there!
Part 2: The Hanged Man, 2021. Finding Balance in a World Turned Upside Down.
2020 and the Covid-19 virus marked a major transformation for everyone. The word pandemic comes from the Greek "pan" meaning "all" and "demos" referring to "people." Very rarely does one occurrence affect all people in such a uniform way, where the entire world suddenly comes to a complete halt and state of total suspense. Like the Hanged Man of the Tarot Deck, we found ourselves in a world turned upside down and requiring a dramatic shift to make sense of our new and unexpected set of circumstances.
When the Hanged Man makes his appearance in a reading, his purpose is to teach us how to surrender to the often uncomfortable and even painful processes currently unfolding. His presence pushes us into a state of surrender for deep personal and spiritual growth. Over the last year many of us have felt stuck and worried, while feigning off boredom, dullness, depression, apathy, and resisting sitting with ourselves.
Now in 2021 the pandemic is not over yet. We still have the opportunity, to use this unique time and experience, to evolve both personally and as a global community. The problem becomes the solution to that which we have chosen for so long to ignore. That what we do to Mother Earth, what we do to the animals, and what we do to all members of the community of life, we ultimately do to ourselves. The good news is that we still have the chance to re-evaluate our daily lives from a whole new and enlightened perspective. By studying the divinatory meanings of the Hanged Man, we can begin to dismantle the present-day culture of fear, anger, violence, hate, and our own tendencies towards selfishness, into a new perspective of patience, grace, and detachment. Become familiar with the key aspects of the Hanged Man. Contemplate and meditate on the hidden opportunities for rebirth, self-realization, and liberation for all.
Key words: Surrender to the process; letting go; releasing control; stillness; shift in perception; detachment; retreat; turning inward; major transformation; transition; re-adjustment; re-evaluation; regeneration; rebirth; resurrection; spiritual initiation; ascension; self-realization; enlightenment.
Shadow Aspects: Fear; worry; apathy; anxiety; feeling stuck; boredom; depression; dullness; lack of progress; unwillingness to make the necessary effort; illusion.
Spiritual Lessons: Challenges are opportunities for growth; see the problem as the solution; inner knowing that all is well despite the current circumstances.
Tips for Shifting Your Perception:
Panacea was the Greek goddess of universal healing, and her name also includes the word "pan" meaning "all" and "akos" meaning "remedy." She was said to carry a magic potion which she used to heal people of all ailments. The panacea to this pandemic dis-ease is the magic or change in perception required on how we live, and what we are truly invested in. Natural vitality, strength, and true balance in body, mind, and spirit are the antidote.
Inversions: Headstand, handstand, shoulderstand, downward facing dog and legs up the wall. The most powerful and healing asanas are inversions when the head is placed below the heart. Physiologically they reverse the effects of gravity and internal bodily functions that affect blood flow, glandular function, skeletal alignment, muscle tone, organ function, and brain function just to name a few benefits. Psychologically, turning our world upside down prepares us to "go with the flow," lessening the shock when life throws a curve ball. For maximum benefit, inversions should be held for a minimum of 5 minutes. Silently repeat "OM".
Drink Burdock (Root) Tea: Burdock has a strong action in cleansing the blood and lymphatics. It clears congestion, reduces swelling, and dispels toxins. It is a strong diuretic and helps relieve coughs. It is also good for clearing emotions like anger and frustration. Drink it to bolster your immune system, lower blood pressure, and prevent ailments.
Schedule Your Tarot Reading
Though it can certainly be used for divinatory purposes, Tarot can even more importantly serve as a powerful tool for self-discovery. Schedule a private virtual 30 or 60- minutes Tarot session and allow the symbolism of the cards in your spread guide you to optimal health and prosperity in mind, body, and spirit.
OM SHANTI-PEACE,
Evangeline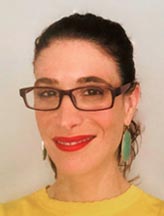 Get a Reading with Evangeline x4655
Evangeline is a certified Jivamukti Yoga teacher and holds a BA in Psychology and MA in Communications. She is an empath and intuitive spiritual healer and coach helping people achieve true wealth as health, prosperity, vitality, and longevity. An enlightened diet and compassionate lifestyle are the foundation of her teachings, healings and for developing intuitive psychic abilities. She is available for a variety of readings (career, love, relationships), however she specializes in one-on-one virtual appointments with clients using not only tarot, but also other intuitive methods to get to the source of their questions, blockages, issues and goals.