Vacations Aren't Just for Summer: 6 Things to Help You Unwind by Psychic Source
Published Date 10/17/2013
Category: Life, Destiny & Meaning
---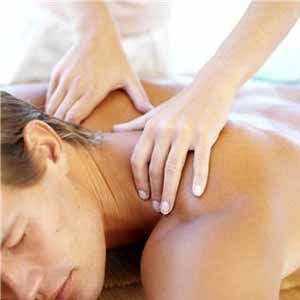 If you're in the habit of saving up for one big summer vacation, you've probably found that the rest of the year can get quite stressful as you await this much-anticipated escape. Lower your stress levels and up your enjoyment of life by scheduling regular escapes throughout the year. These ideas only take a day or two so you can squeeze them in any weekend.

1. A Detoxifying Retreat
After a particularly busy week of short deadlines, minimal sleep, and lots of meals on the go, you need to step back and take a detoxifying weekend to recharge from it all. Stock your kitchen with simple whole foods like fruits and vegetables. For a serious detox, avoid any dairy, meat, or wheat products. Fill your days with lots of sleep, long baths, and hours of quiet meditation. You'll meet Monday as a whole new person.

2. A Day of Spiritual Reflection
Feeling overwhelmed and a little confused about your life's direction? Take a day for quiet spiritual meditation. Get a spiritual
online psychic reading
to give you some guidance. Write, paint, draw, or engage in any other activity that allows you to reach your spiritual side. Stay away from technology and get back to basics for this retreat.

3. A Short Road Trip
Take a local road trip to a destination you can reach in just a few hours. Spend a day or two antiquing or hitting up outlet malls. If shopping doesn't do it for you, head to a park and hike or camp. Do something you can't do at home for a refreshing change from your regular weekend routine.

4. A Day at the Spa
A spa retreat is sure to rejuvenate. Book a full day of pampering treatments including a facial, massage, and mud bath or body wrap. If you're on a budget, plan a spa day for yourself at home. Give yourself a manicure and pedicure, make a DIY face mask, and spend plenty of time lounging in your robe as you beautify.

5. A Fun Evening In
Too often, weekends are just as busy and hectic as weekdays. Clear a day for nothing but fun activities. Invite a few friends over and watch movies, cook a big meal, or get
tarot readings
. Don't stress out over planning a big party. Just ask everyone to bring something to eat or entertain and you'll have an instant hit with very little effort.

6. A Romantic Night with Someone Special
If your busy schedule is causing you to neglect your significant other, it's time to schedule a little intimacy. Get a babysitter for the kids and cook a special dinner for two. Curl up for a quiet movie or read to each other. Keep cell phones and computers off and dedicate the entire evening to spending time with each other.

Schedule these regular mini-vacations to keep your stress levels in check and your mood high. Any time you feel the pressure of everyday life creeping up on you, stop and book a little time for yourself.
Share This Page
---
Leave A Comment
You must be logged in to leave a comment. click here to login
Comments