Try This Secret Recipe If You Have The Holiday Blues by Psychic Dyna
Published Date 12/22/2012
Category: Life, Destiny & Meaning
---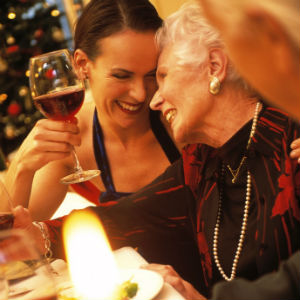 If you're prone to The Holiday Blues, here's a recipe for a pick-me-up that will make you feel better, any time of year!
Please pickup a blank scheduler, the kind with a big area to write daily items. Next, you obtain the following:
Obtain a local schedule of events at your workout gym, your church or temple, the community parks and recreation, you community tourist or business associations. Don't forget to contact the service clubs, such as the Elks, Knights of Columbus, Masons, hospitals, nursing homes and retirement homes and get their schedules too. Check your newspaper or cities web site, caroling groups are usually a load of fun to join and your local hospital always has holiday plans.


Now what do you do with all of this? Mix well and add all of it to your scheduler. Oh my, don't forget your families and friends holiday activities as well because the cake is always delicious with a little family and friends to add frosting. Wow, you have a full schedule and then some. Highlight the items you would like to attend. Call or email your friends and family and have them come along.


You can share a ride, a hot cocoa or coffee and enjoy the carolers, parades and pageantry. We all have favorite places to watch the crowds, the mall decorations, the holiday songs and other moments that remind us of the special time of year. Bring a new friend from the retirement home, help a disabled person attend and you maximize your pleasure with a good deed. Take someone along, there are always others who can't get our or who need a ride. You're making new friends already, love that!


Most of this will not cost you a dime, or very little. Add some days to volunteer at your local retirement homes, hospital, ASPCA or school. Volunteer and cheer someone up, you feel great about yourself and they will enjoy the company and your smiles.


Add all these things to your schedule and highlight the ones you don't want to miss next year as you fine tune your holiday activities. The more you help others the greater your joy as you chase away the holiday blues. Your friends and family will admire your perspective, to take personal responsibility and powerful action to end the cycle of holiday blues and your great big heart in helping others to do so as well.

Congratulations, you are well on your way to becoming a role model and others will notice and follow your happy footsteps through the holiday seasons to come. The grinches, well they will gripe and grump wonder how come you're so darned happy and they are not.

Happy Holidays to you!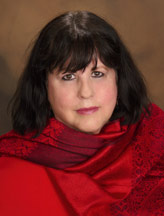 by Dyna x8431
Share This Page
---
Leave A Comment
You must be logged in to leave a comment. click here to login
Comments