Trading 'Emotional' Spaces -- Holiday Red vs. Holiday Blues by Psychic Rheda
Published Date 12/12/2012
Category: Life, Destiny & Meaning
---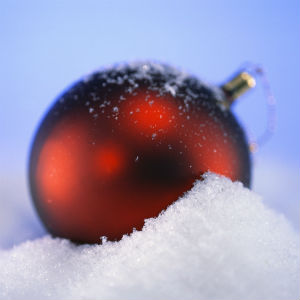 Holidays are festive, lively and highly anticipated by most. Perhaps there is more good will, good food and good 'grief' during the twelfth month of the Georgian Calendar than any other, what with Christmas, Hanukkah, Kwanzaa, Bodhi Day, and winter solstice!



The lines dividing exhilaration and exasperation run deep this time of year landing somewhere between 'Oh Christmas Tree,' and 'Oh say can you see' equating to E-M-O-T-I-O-N in 'motion.' Tempers, temptations, panic and plain old fashioned frustration travel high atop the impressive lists of 'to do, to get, to give and so on and so forth. Economic crisis looms at the forefront of debate for every political and religious leader of our day alongside the doom and gloom prophecies of nearly every market analyst and economic strategist who agree that 66 percent of Americans will dole out on average betwixt $700 - $1000 dollars this holiday season. The sound of the cha-ching, card swiping bell-ringing, click-click frenzy fuels the 'big chill' in the air. Anxiety is illuminated like some chalk-board screeching, wild-eyed-depraved step child of David and Goliath. And, beneath the daunting mistletoe of tic-tic, tock-tock and midnight last minute madness floods the constant thumping and inherent warrant of one final siege . . . abruptly halted! The mundane, rough, "I'm the boss" voice of the last clerk standing shuffles papers, coughing into a squelching microphone with finality mirroring the grip of the Grim-reaper, grouchily heralding those long dreaded words; 'We'll be closed on Christmas Day. Please bring all your final purchases to the front and as always thank you for shopping.' It all adds up to high tension, low tolerance or The Holiday Blues.



Nearly everyone falls prey to the 'Viper of Pied-Piper,' or the wintertime, holiday blues! Individuals over-indulge in eating, drinking and trying to force 'merry' into 'Merry Christmas.' Beginning with Thanksgiving, over-spending is the leader of the pack causing stress-related depression which in turn renders a paradigm shift of 'tis the season to be jolly,' into a shape-shifter for triggering emotional memories of the 'Ghost of Christmas past,' like those of divorce, remarriage, children and death, often leaving one conflicted and sad.



There are a few things one can do to balance the pendulums of pandemonium during the holidays.



Red is the color most associated with the season; it represents rebirth, life force, warmth and is the color of the root chakra. Red exudes the emotion of love and consequently, it is used most often by advertisers and marketers tilting the sensual side of the scales. Wear red more this month and you may find yourself 'seeing red' less often. Eating red foods, peppers, apples, and for those sweet-toothed bounty hunters even 'Red Velvet Cake' can contribute to the grounding process. Burning red candles and in particular for those of Christian faith, the Sacred Heart Candle, is especially beautiful and beneficial. Invest in a few red throw pillows or perhaps a soft red throw for your bedroom and you may just find the passion of fiery-red re-igniting long-lost passion between you and that special someone. Poinsettias are hands down the flower of the season. Adding fresh pine wreaths and keeping a vessel of warm apple cider on the kitchen range will perk up the 'happy meter' in your home and your heart. Handcraft some of your gifts this year to remind yourself and those you love of the 'heart to heart' connection traditionally associated with the holidays.



Give the gift of yourself authentically and you may be surprised to discover the most random acts of kindness even to perfect strangers may perfectly and immediately find you swaying to 'happy.' The cause and effect of 'you' feeling into happy may bump you right into 'rubbing elbows' with the beautiful warmth of the 'Spirit' of all that is …Love.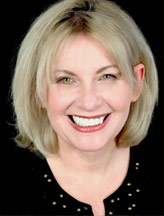 by Rheda x8860
Share This Page
---
Leave A Comment
You must be logged in to leave a comment. click here to login
Comments