---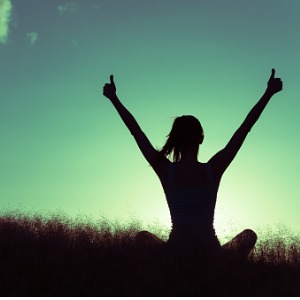 Most people kick back and relax when the mercury soars, but summer is no season to be lazy. It's actually the perfect time to manifest what you want out of life. Follow these simple strategies to transform your goals from dreams into reality this summer.
Define What You're Aiming For
Until you know what you want, you're unlikely to achieve it. Defining your goals is the first step in manifesting them. Good goals are specific. You might want to be happy, for example, but what does happiness look like for you? Is it enjoying hobbies, exploring new places, getting a promotion at work, spending more time with loved ones, or something else? Pinpointing the specific things you want in your life will help you formulate plans to achieve them.
Create and Use a Vision Board
A vision board provides a visual representation of the things that are important to you and what you want from your life.
Browse through magazines and cut out words and images that best represent your goals. This could be something you do after defining your goals or during this process. If you're not sure what your goals are, don't worry. You're bound to identify elements that inspire you during your search that can make your goals clearer.
When your vision board is complete, display it prominently at home or at work so you're reminded of where you're headed.
Believe You Can Achieve Your Goals
Never underestimate the power of thought, both positive and negative. You must believe your goals are achievable if you have any chance of reaching them this summer. If you don't believe in yourself, you're likely to self-sabotage, whether consciously or unconsciously. If you catch yourself thinking negatively, put a positive spin on your thoughts. For example, if you think you've never achieved anything like this before, remind yourself that it must be time for your luck to change.
Get Guidance From Trained Professionals
If you're not sure where you're heading, trained professionals might be able to help you. Life coaches and career counselors can help you clarify what you want to do and how to achieve those goals. A live psychic chat can also help provide some clarity from the comfort of your own home. If you're interested in what people looking out for you in the afterlife think, consider an angel card reading.
Meditate on Your Goals
Taking time to meditate on your goals each day can be beneficial. You don't need to be a yogi to get things right. Simply closing your eyes and taking five minutes to focus on what you want to achieve, the path you might take, and how reaching your goals will feel can bring you closer to success.
Don't let another summer pass you by. Use the warm weather to motivate you to manifest your goals.
Share This Page
---
Leave A Comment
You must be logged in to leave a comment. click here to login
Comments