The Full Moon in April & Springtime Salad Recipe by Psychic Joseph
Published Date 4/25/2013
Category: Life, Destiny & Meaning
---
The Full Moon in April is called the Hare Moon. It is also known as the Growing Moon, the Wind Moon, the Planting Moon and the Green Grass Moon. The Moon turns full on April, 25th at 3:57 p.m. (Eastern Time).

In April, the chilly days of March are beginning to subside, and the wind picks up. Seeds are being blown in the spring breeze, spreading new life from one place to the next. In fact, that is why this lunar cycle is sometimes known as the Growing Moon. Trees are starting to get buds on them, spring flowers are ready to bloom and the birds are nesting once again. Much like the Seed Moon in March, this is also a time of fertility and new growth, a time for colored eggs and child's play.

The Hare Moon is the time of year to bless the ground that will soon be called the garden. Bless the seeds that will be planted and give thanks for the bountiful harvest that we're looking forward to.

The Sun is waxing and the days are getting longer. On the night of a Hare Moon I like to eat a dish of greens to symbolize the green coming back to the land, mixed with something orange to symbolize the Sun and growing times of summer. I have added a recipe for one of my favorite springtime dishes.

Springtime Salad

1 bag pre-washed baby spinach leaves (5 oz size)
1/2 cup walnuts, coarsely chopped
1 med onion, thinly sliced or finely chopped
1 small can mandarin oranges or 2 fresh
1 apple, thinly sliced

*To keep the salad apples from browning, soak in a cold lemon juice/water mixture for 3-5 minutes before adding to salad. Use 1 Tbsp lemon juice per 1 cup water.


Dressing:
1 Tbsp. brown cider vinegar
3 Tbsp. olive oil
1 Tbsp. sugar
1 Tbsp. poppy seeds
Blend all ingredients, either by whisking or pulsing in a blender.


*Do not put dressing on salad until salad is ready to serve.


To serve:
Toss salad and dressing together. Serve immediately.


I hope you enjoy this recipe, and I want to wish you all the brightest of blessings as we celebrate the return of spring.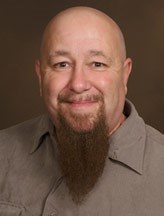 by Joseph x7535
Share This Page
---
Leave A Comment
You must be logged in to leave a comment. click here to login
Comments