The Energy of Spring Time for Newness by Psychic Cheyenne
Published Date 4/4/2016
Category: Life, Destiny & Meaning
---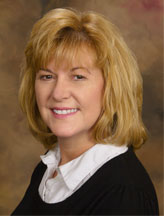 Get a Reading with Cheyenne x7505
Spring is here! Most of us fall into the yearly practice of "spring cleaning our homes" - reorganizing, getting rid of things that are no longer useful, and making things sparkle. The old timers may have been doing more than they were aware of by participating in this yearly ritual.

If everything is energy on some level, which it is, then we can make good use of our yearly purging! If we consciously make room for the new to come into our lives, then we are working with the universe. Well, why not? It's going to be an magnificent year, right?
Create Space for What You Want
Why not create the space for what we are bringing into our life? An empty drawer in the bathroom for our new love's toiletries, an empty space in our closet for his or her clothes, an area in the garage for their car. We don't have to stop there! We can buy clothes for the new job we want, pick up something adorable for the new baby coming to us, or a new money holder for the extra cash we will have this year.

A Plan for Change
When we are desiring change with anything in life, it's great to have a plan for it. Then take those steps. Change always starts with us and it starts with thought. Our thoughts, really are "creators" in this reality. By following our own form of energy work, we can start moving energy. Many people will place a picture (photograph or drawn) where they sit during the day, to gaze at or focus upon. If you don't already do energy work, springtime is perfect for learning new techniques and practices.

The year is going to unfold before us anyway, so why not create and have more of what we want in it? We co-create with the Divine Force that is within us already. Springtime is a great time to start and learn how to do it even better!
Share This Page
---
Leave A Comment
You must be logged in to leave a comment. click here to login
Comments