---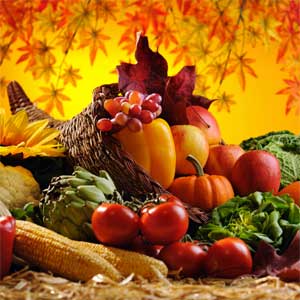 Welcome back one more time to the final installment in our article series all about giving thanks! We had such a great response we needed a third article to fit all the amazing and wonderful things our psychic advisors are thankful for. So without any further ado… enjoy!

I AM THANKFUL FOR…
Penelope x7710
- Every day of every week I'm so privileged to learn and be around some amazing people. On this Thanksgiving I'm grateful for the love and wisdom that comes to me via the many friends, instructors, pastors, professors, rabbis, sages, spiritual mothers, fathers, sisters and brothers in my life. I'm most grateful to my customers for sharing their desires, dreams, and life with me.
Anthony x8064
- I am very grateful for the staff at Psychic Source for allowing me the honor of reading for the very aware people that call for spiritual advice. I am grateful for the other Psychic Advisors too and all the enlightenment and wisdom they share. Thank you to all my great friends at Psychic Source.
Janax x7750
- My beloved dog Angel and her good health along with my own much improved health. I am grateful for for a job I enjoy and a roof over my head while I do it!
Carmaleena x8689
- I am thankful for a stronger bond with my spiritual source. Each day brings me new awareness about my connectedness to Goddess, God, Spirit, and all living things.
Agnes x7908
- Good health including a healthy spouse and children. I am thankful for all of the small things we take for granted on a daily basis, like a fresh glass of ice water, warm baths, a clean comfy bed. As an advisor, I'm thankful to be able to be open to nature and have immediate answers to any of my own perplexing questions. Also to be a part of a team with Psychic Source.
Stana x9242
- I am grateful for the fact that my grandson who had to be airlifted to the hospital to have four surgeries on his brain and a titanium plate and screws put into his head is with us for this Thanksgiving when we weren't sure he would be.
Lexi x8036
- The people who have come into my life, be they friend, relative, or a passing individual with a kind smile. I am thankful for the moment where I can give of myself, as well as the blessing of acceptance that comes with acts of kindness when it's needed most.
Roxanna x7008
- Waking up each morning and knowing that each day is a new beginning. A new dawn of hope and opportunity to make my life even better. I am also thankful to be part of the Psychic Source family and that I can impact the customer's life and give the guidance that they need so their life can be even better as well!
Nancy x8068
- I am most Thankful for my wonderful family. I also feel thankful for the abundance of food we have here in America.
Arielle x8367
- This year I am thankful for answered prayers, spiritual progress, and the ability to be spiritually used for the good of all.
Narnia x7735
- Memories of my parents. It will be the first Thanksgiving without either of them as they have both now passed. Holding on to the memories of them around the table laughing and making me feel loved will be what I focus on this year.
Clarity x9083
- While I can without a doubt say that I am thankful for having a great job and wonderful clients, the thing I am most thankful for is motherhood. Children are a blessing that is constantly challenging, rewarding and inspiring. For me, they taught me the meaning of love and patience and inspire me to be more.

Please share a comment below with anything or anyone you are Thankful for this holiday season.

Be sure to also check our social media pages on Facebook, Twitter, Instagram and Pinterest for even more.
If you missed the either of the first two installments, click here for
Part 1
and
Part 2
of our Thanksgiving reflections.

And finally we would like to send a heartfelt Thank You from everyone at Psychic Source!
Share This Page
---
Leave A Comment
You must be logged in to leave a comment. click here to login
Comments