---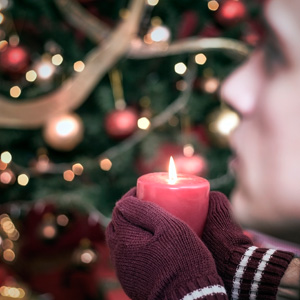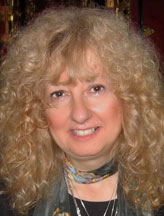 Get a Reading with Zoey x8454
The holiday season is upon us, and it comes with hopes and promises individual to each of us. No matter who we are, and what our backgrounds, this season brings out a need deep within to connect… be part of the rest of humanity, whether that entails reconnecting with our biological family or mainly with the Spirit within. All our psychics here at Psychic Source want to help guide you in connecting with your inner self, and with those around you.

Grab a warm mug of cocoa, settle in and take a break from hustle and bustle of December as we look at some popular symbols that people find to connect with themselves, their loved ones, and their past, especially during this magical holiday season of light.

Gift Giving
One of the most common symbols associated with this season is that of handing each other presents. Gift giving is as old as time, going back to primitive cultures. Gifts become the physical manifestation of love and affection for another. Sometimes gifts were given as appreciation to leaders in return for protection. Sometimes they were used for dowries. Today during the holiday season, we give gifts in a more unique, personalized way, as an expression of what someone means to us. For instance, by sending a gift, the giver is expressing their feelings and emotions in an effort to connect and share with the receiver.

The best gifts are given freely, without expectation of return. As that famous saying relates, "It is far better to give than to receive…" Gift giving is one of the best ways of feeing a connection with a loved one during this season of light.

Things that Glitter and Glow
The holiday season is sometimes considered the season of glitter and light. We find ourselves putting tiny lights on garland on our mantle, a tree in our living room, and bushes in our front yard. The glitter extends to ornaments that are placed on the pine. Maybe you've had the experience of taking out a tarnished ornament from its storage box in the attic or basement. And suddenly you're transported back to a time long ago, when you were a young child. Perhaps the people that were with you then, are no longer on this plane. This may make looking at that ornament a painful circumstance.
Consulting with a
medium
can help alleviate some of the pain associated with loss and readjustment. A spiritual medium can also help you to know that your dear person is happy on another plane, allowing you to enjoy that precious ornament once again.

Lighting Candles
Candles can be an especially spiritual part of the holiday season. We see candles being lit as part of almost every religious ceremony. This is a visual as well as spiritual experience. The energy produced by one small flame can be all consuming. Coupled with an intention, it can be quite powerful. Heat induced by fire is after all, a healing element. It is a clear sign of fever both in animals and humans. And it is this same heat that induces healing. We also purify our very food through the act of heating. What a healing force fire can be!
When we light a candle with set intention, we are really calling up a host of healing energy.
So next time you decide to light a candle for a special need, or an important person, close your eyes, and stay with the energy. Feel the power that you are setting in motion. Picture it going out to the Universe in a healing way. Let the vision of light, and fragrance of smoke permeate your consciousness.
Our psychics
are skilled at setting intention, and will be glad to help you, if you desire.

Caroling
Singing songs for special occasions is a practice that goes back to ancient times. The act of singing employs the sense of hearing and resonates to our very core. Try singing one of your favorite holiday songs whether with a lively group or simply by yourself, accompanied perhaps by a single acoustic instrument. Although the difference between the two can be great, the impact, regardless, will be significant. The act of caroling brings up memories from our past, as well as memories from the archetypal past of the human family, which we are all part of. Whether it's "What Child is This?" which might bring up pictures of the court of Henry the VIII in medieval England, or "Jingle Bell Rock" (a more recent collective memory from the 50's), each denotes a certain time, place and visual memory for every one of us.

Singing is also an act that enables us to connect. Sing a happy song, and see your depression fade, sing a sad song and feel thoughts from a more somber time in your life. Caroling is a very ancient symbol of connection, reaching out from deep within our own souls to those around us; of true sharing.

Angels
From time immemorial, Angels have been around us, guiding and helping us. We can all read examples of how Angels have helped throughout the course of humanity. But how many of us have connected with our own personal Angel Guides? Do we know that each and every one of us has Angels who are here to help and protect us on our path? Sometimes, for instance, we may get an urge or consistent message that will not be denied. This frequently turns out to be beneficial guidance, illustrating a clear path to where we are supposed to go. Usually in extreme times of trouble in our lives, we can clearly see this guidance, but know that Angels are always with us, even in the not-so-extreme times.
Perhaps you may need some guidance in finding your own special
Angel Guides
, and can consult with one of our psychics. They can hold the proverbial mirror up to you, so that you are abler to see and engage with your Guides. But if you simply sit quietly and focus gently, you can connect with these celestial beings yourself. And, very comforting to know, that our Angels can even turn out to be a loved one that has passed over.

Natural Light
There is nothing like the cold clear light of winter. Winter is the season for rejuvenation, renewal, and turning our thoughts inward in an effort to gain more clarity. Most cannot help but feel moved by the impact of standing on the frozen earth during the middle of a winter's night, and looking up at the play of dazzling lights in the heavens above. We are dwarfed by this scene, yet inspired by the very natural light above us.

A bright star on a cold winter's night signaling a long-ago birth, three Wise men following a star for miles toward a final destination, sailors lost at sea, looking to the North star above. These are all familiar examples of how natural light has formed a connection between ourselves and the greater dimension around us. And perhaps this shows how natural light is the greatest conductor of all… between the single soul and the entire energetic field of the Universe itself.

An Energy That Connects Us All
No matter who we are, or where we live, we are all connected through a magnificent energy field that extends to the very core of the vast limitless Universe itself. Everything is interconnected. What impacts one, impacts all. And regardless of what stage of life we are in, or what particular energies we are feeling at the moment, we are never alone, but always guided, looked after, and cared for. All we have to do is open the door, and seek… During this season of light, we tend to most acutely feel this and seek connection—sometimes through the universal symbols mentioned above, but all in the wonderful plan of Universe!

Happy Holiday Season To All!
Share This Page
---
Leave A Comment
You must be logged in to leave a comment. click here to login
Comments