Starting Over as You Go Over the Hill by Psychic Mackenzie
Published Date 12/28/2018
Category: Life, Destiny & Meaning
---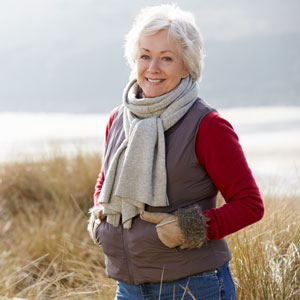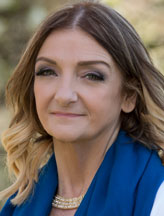 Get a Reading with Mackenzie x9602
It's almost that time, when we say goodbye to the old year and usher in the new. While many celebrate this annual turn of events, the new year also reminds us it's another candle on the birthday cake and that we are no longer as young as we once were. Also with the new year we often stop and reflect on all we'd like to do in the coming 12 months as we make our resolutions, some of which may include starting over in certain areas of our life. But can we become too old to start over?

The simple answer is, No! Starting over as you go "over the hill" in life really does get easier, not harder. The key is drawing on the wisdom from life lessons to plot your starting over strategy, it's the smart way to think.

Is your energy smarter now? Yup! You have more data to gather in formulating your new and wonderful life, right? It's exciting at any age to live a serene and joyous life and some never feel they can attain, yet you can. No matter your age - there's good news for your future. It's time to get excited right?

After all, the older you are the more lessons learned. Getting it right as you go over the hill is easier than you may think and here's why:

Re-inventing your life seems easier when you are younger to middle-aged, but what about when you're in your 50's, 60's or older? Not only do you have less time in life to do grand things as in finishing a degree and then figuring out how you will use it in the years you have left; but going over the hill often starts an influx of energy related to our spiritual-thought and well-being vs. material goals. We see more what spiritual riches are the older we get.

Starting Over is Different the Older You Are

Everyone has their physical body and it ages, so why wouldn't our spiritual energy age?

The bolt of lightning here is understanding our bodies wear out whereby our spirit gets stronger. Isn't it wonderful that the older we get the wiser and more experienced we become? And that our own aging energy is powerful because our spirt becomes more youthful as our bodies begin to show signs of wear.
Going over the hill, we think of living forever and where we will be, what types of homes we'll live in or the life we will lead in our future life beyond what we know here on this earth, in this realm. Will the gardens we grow be even more abundant? Will we live in the heavenly spirit realm and help rule or will we have gardens there? Thoughts are deep, not shallow in our golden years.

The older we get, it's common to genuinely think more on spiritual-thought vs. building material wealth when we are older it's the deeper things that matter more as we age. So, starting over when going over the hill seems easier now than you may have thought.

Starting over is such great energy, in and of itself, and we can literally now fulfill the dreams we've thought about yet for whatever reason we didn't do. It's time now to act. Starting over when going over the hill shouldn't be harder it can be easier if you think in terms of the lessons you've learned from the past and using them to plot your wonderful new life course.

Two Tips for Starting Over at Any Age

1. Find a sense of self – Start over the easy way by caring for yourself first so that you can genuinely care for others. Some may have been taught or feel it's selfish to put yourself first but never in the sense that without having your own sense of self we can't possibly sense others. Life is easier if you can sense your own essence and purpose in life.

2. Clear all past energy – Filling yourself with a new energy is a must-do on any starting over strategy. If you would like to formulate your own action plan for starting over at any age, contact a Psychic Advisor today who is happy to help.
Share This Page
---
Leave A Comment
You must be logged in to leave a comment. click here to login
Comments