Spiritual Intervention - An Inspiring Message from My Guides by Psychic Khloe
Published Date 9/24/2017
Category: Life, Destiny & Meaning
---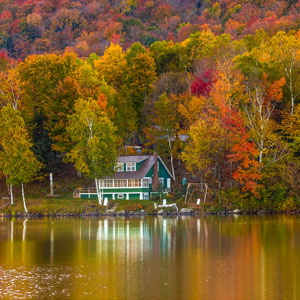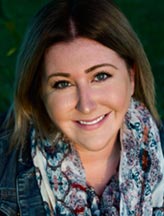 Get a Reading with Khloe x9459
Even in this line of work, I have days where my faith is shaky and moments that I challenge my guides. You know that saying, practice what you preach? It's hard sometimes, right? We are all human and we are all learning.

I so often get asked the question, how did you not know that was going to happen if you are a psychic. I can confidently say that on behalf of so many lightworkers, healers, empaths, and clairvoyants, that we struggle with putting our emotions to the side and reading ourselves. I have a few advisors that I deeply trust to guide me on my journey. There was a day recently that I felt so overwhelmed with a handful of emotions and I so needed someone to sort them out but instead, my guides handed me everything I needed.

I want to share an incredibly touching event that is so close to my heart. I'm such an open book and love that I can build a bond with every one of you that comes across this article.

Reconnecting with the Past
Recently, it was the two-year anniversary of my grandfather's passing and he and I were extremely close. He often communicates with me and I look to him for strength and guidance in many situations. I have been reaching out to my spirit team quite a lot asking for input around a new guy who has come into my life as I wanted to know I could trust him, so I handed it over and asked for a sign. Universe, give me your best shot. Good or bad.

Two days after the anniversary and me asking for a little light on my situation, this individual asked me to go to his cottage. I was SO close to blowing him off and saying no but I had a pull to go. I didn't know why I just trusted and went with it.

Let me back track for a moment. Growing up, my grandfather's brothers and sisters all had cottages on a private lake. The whole lake was owned primarily by my family but I had never been up to visit. My grandmother never liked the idea of the partying and drinking that surrounded my grandfather's side of the family so there were these missed moments with aunts, uncles, and cousins that we always wished we were a part of.

We get to the cottage and as we are pulling in I see a sign with all the last names of the owners living on the lake. I can't remember what I felt first when I saw my family last name on that sign. It turns out that this guy not only lives on the same lake - the same place I have always dreamt of going as a little girl, but he grew up with my family.

I knew that I had a pull to go that day and I couldn't be happier that I did. It was the exact validation that I needed from my spirit guides and it was the communication I needed to reconnect with my late grandfather. It was such a special moment for me.

I would say that is true spiritual intervention.

xo
Khloe
Share This Page
---
Leave A Comment
You must be logged in to leave a comment. click here to login
Comments