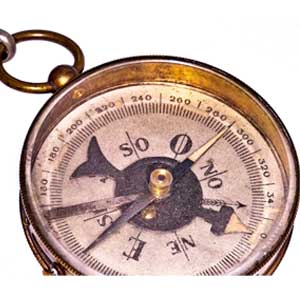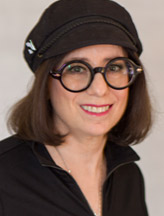 Get a Reading with Cory x7690
Once upon a time in your life you were joyfully in the moment, being moved by your experiences, not questioning if your playful actions or curiosity needed to be placed in check. You weren't thinking about whether there was someone you needed to ask permission of or whether there was somewhere else you needed to be. You just knew because you knew -- you knew that you were in alignment in the perfect flow of your life. Every sign post pointed to the word YES!
As far back as I can remember I've always followed the strong signs from the universe.
The signs, you might ask?
Yes, the subtle signs from everyday life that direct you towards the next place you need or want to be on your path.
Life's Crossroads
You know how sometimes you can feel at a crossroad in your life, or confused about which path to take next and nothing is lighting up for you? You feel stalled as if the red light is never going to turn green. You're looking around wondering: is this light broken or what? Should I cross another way or turn around? You ponder: what's supposed to happen here?
The truth is that a stalled or long red light can often save you from being somewhere you don't need to be just yet or maybe even ever. It can also turn you in an entirely new direction towards a place you never thought to go. Either way, your destiny is offering signs that are subtle choices to serve as a compass for you.
A Quiet Voice
The guidance here would be to get very quiet with yourself. To listen for the still quiet voice that's not a fear voice but instead, as mundane as that voice that tells you to do the dishes or to buy something you're about to run out of while standing in the checkout line at the store. It's a subtle nudge but strong enough to be clearly heard.
Changing Directions
And what do you do when you don't see, know, hear or sense the direction to go in? Be still and allow the organic process of life to literally change your direction, and steer you perfectly straight towards where you're meant to end up.
Recognizing and Interpreting Signs from the Universe
We often ask the universe for signs. It could be for that certain song on the radio, or a feather flying by you out of nowhere landing at your feet, or a lovely rainbow appearing, or even a faint whisper heard in your mind. Perhaps you walk by someone and you hear murmurings that relate to your current thoughts. You can have a thought and it's affirmed by a horn honking at precisely the same time. There are many more examples of signs than could be expressed here.

Choose whichever signs feel the most compelling and or connected to your understandings -- go with those. Trust them because they are for you. There are no right or wrong signs. There's simply the truth that your signs are for you and your growth. Your signs are just a way for you to understand some of the mysteries of your life and how to navigate them with direction.

Enjoy the journey through your fabulous maze, home to you!
You can also always call or chat with a
psychic advisor
who would be happy to help guide you on your life path. Also, visit our free
numerology guide
for even more related to your life path number and other strong signs from the universe.