Safety Not Guaranteed: The 8 Most Haunted Places in the U.S.
Published Date 10/29/2015
Category: Life, Destiny & Meaning
---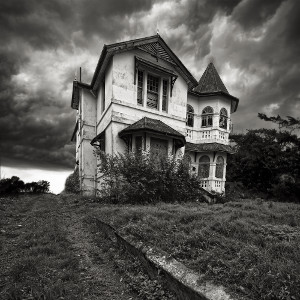 Whether you're a believer or a skeptic, the approach of Halloween renews in many of us the desire to pursue an encounter with the supernatural. Fortunately, numerous haunted locations in the U.S. provide just that. From abandoned medical facilities to spooky bed-and-breakfasts, check out a few of these destinations in preparation for All Hallows' Eve.
Stanley Hotel
If you find yourself near Estes Park, Colorado, book a night at the legendary Stanley Hotel, a venue that embraces its ghost-tinged roots and inspired Stephen King's "The Shining." Expect paranormal activity in the guest rooms as well as the common areas. If your stay lacks spectral sightings, settle in bed to watch "The Shining" on television and munch on candy corn.
Waverly Hills Sanatorium
This Louisville, Kentucky, institution exhibits the trifecta of hauntings: a history of housing terminal patients, rumors of ill-advised and experimental treatments, and reports of an evil entity that scales the walls in search of fresh meat. If you visit this destination and encounter a spirit — or something else — chat with a psychic online to unravel the mystery behind what you saw.
Bird Cage Theatre
Stop in for a show and leave with the memory of eerie laughter, mysterious footsteps, and other evidence of ghostly apparitions. The Bird Cage Theater's history includes numerous deaths due to conflicts between customers. Now as many people patronize this Tombstone, Arizona, establishment for its supernatural reputation as they do for its performances.
St. Augustine Lighthouse
Visit Florida for the sun and sand, but don't miss the St. Augustine Lighthouse. In addition to word-of-mouth reports that detail strange transparent figures and disembodied voices, paranormal researchers have also uncovered photo and video evidence of manifestations in and near the lighthouse.
Gettysburg Battlefield
If you believe the reports, this Pennsylvania icon is inhabited by more than tombstones and coffins. Visitors have encountered ghosts wandering the graveyard and park after dark. Perhaps they're the spirits of some of the 10,000 soldiers who lost their lives in 1863.
Bachelor's Grove Cemetery
One could argue that all cemeteries enjoy reputations as haunted destinations, but Bachelor's Grove in Chicago wins for being the most haunted. The similarities between the stories people tell of supernatural sightings lend credibility to their tales. The most common activity revolves around glowing orbs.
Baltimore
If you're desperate for paranormal experiences, consider some of the most haunted U.S. towns as your destination of choice. Baltimore, Maryland, for example, sees the most ghostly activity in the country. Thanks to its bloody history, you can find dozens of supernatural experiences here.
Lafitte's Blacksmith Shop Bar
Known for its history of black magic and voodoo, New Orleans doesn't lack for haunted destinations. Start with Lafitte's Blacksmith Shop Bar, which is said to be haunted by its founder, Jean Lafitte. Locals say the long-dead Lafitte still guards a treasure that he buried on the property, but that has not yet been found.
These haunted treasures offer plenty of opportunities for spine-chilling adventures. Afterward, consider employing a clairaudient to help you decipher any ghostly messages you might have received.
Share This Page
---
Leave A Comment
You must be logged in to leave a comment. click here to login
Comments