Raising Your Vibration for a More Positive Year by Psychic Serena
Published Date 12/31/2012
Category: Life, Destiny & Meaning
---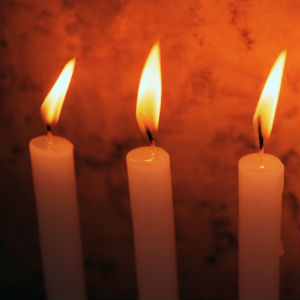 So many clients are calling me to ask, "What does 2013 have in store for me?" Believe it or not, it is really up to you.


My own experience has been that when I am down and in a negative mood by (1) Complaining (2) Judging (3) Trying to numb myself with anything toxic, my environment reflects the same. In Buddhist concept, it is called, "Esho Funi" or, your environment is a reflection of your life. And you are one. Ok, it may sound silly, but look around you. Is your purse, office, desk, room a mess? Then probably your entire mindset is also a reflection of what is going on. Don't pass judgement on it; just observe.


The first thing I learned when I started to study Buddhist principles 32 years ago was "Don't Complain." I thought, "Are you kidding?" I had no idea that my thoughts were creating my life. I also learned then when I turned negative into positive, my entire life reflected it. Wishes became reality. "Sure, it sounds good in theory," you say, "but how do I get to that place?"


Here are a few concrete ideas to take with you into the New Year.


First of all, become conscious of your intake of water, if you are dehydrated, just look at a plant when it needs water. You are not able to think properly, if your brain is not getting what it needs. Your choice of words, the "shoulds, always, nevers" need to be contained with as little judgment as possible, as these are words that have a loaded energy that is not always positive, i.e. I should be thinner, I always eat Fast Food, I will never get married again.


Why do this to yourself?


The subconscious mind is your slave, it believes everything you say, and believe. Affirmations, such as, "I am worthy of respect," and "I expect the good to come to me" are more powerful than, "I have no friends," or "no one likes me." Your words create your reality.
Imagine you are the Master or Mistress of your Future -- because you are! Your thoughts are your seeds that you plant, creating your reality. Tell yourself, "If it is to be, it's up to me."


How about when you say something negative, grab an elastic band, put it on your wrist, and snap it…"stop it!" Your life will blossom. Guaranteed.
If you call me for a reading, I ask you to please put your hand on your heart, so I can connect with your Vibrations. I can tell immediately how the reading will go, (not what I am going to say), but how much energy my Spirits will get from yours and let the energy talk through me, through the Tarot. Please call me. I would love to share more ideas to raise your vibration, and make this the best of many years to come.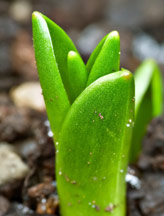 by Serena x7072
Share This Page
---
Leave A Comment
You must be logged in to leave a comment. click here to login
Comments