Practice Manifesting Something Small by Psychic Minerva
Date 11/27/2021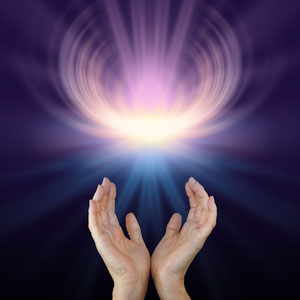 It is not impossible to manifest our desires.  However, we often block ourselves when it comes to manifestation because we do not always believe we desire specific outcomes. We simply have invested in the idea that we are unlucky.  Manifestation is not only about luck but simply about being in tune and aware of opportunities when they present themselves.


Believe in Yourself
Manifestation always starts with the right mindset and beliefs.  It is not enough to wish for things. You need to believe you are worthy of good things and opportunities.  What often creates barriers to manifestation is assuming we are not good enough and born unlucky. The fact is we are all capable of achieving happiness and success, but not all of us believe in ourselves. 
Our beliefs are the driving energy behind our abilities to manifest and become aware of opportunities.  It is crucial to understand that we do not just attract opportunities; we also have to notice them when presented.  Many of us overlook things and do not recognize an option when it arrives because we have become too invested in negative thinking and believing good things are not in our cards.


Start Small
To get you started on the track to manifestation, select something small you wish to manifest. Think of something minor like a movie or book, or an item you have been wanting.  To develop your manifestation skills, you can train yourself to obtain desirable outcomes with practice.

Before you begin your training, remember manifestation is not about forcing things into fruition, especially when they are not for us, or about finding lost treasures in the middle of the highway. Manifestation is about being able to tap into sources of possibilities.  To tap into the wealth of options, you must align yourself to the source within you. 
Tips to Enhance Manifestation Skills
Here are some practical and doable techniques to enhance your manifestation skills:
 
Let go of self-doubt.
Be open to endless possibilities.
Stop believing you are unlucky.
Learn to let go of fear since it creates barriers.
Do grounding and energy balance meditations to reduce worry.
Use visualization techniques to imagine new realities.
Avoid obsessing over desires and outcomes.
Keep things simple.
Do not spend all day thinking about what you want to manifest.
Trust the universe.
Create a manifestation board or journal that includes photos or words related to your desires.
We All Deserve Happiness
The fact is we all deserve good things and happiness in life. In truth, we can attract good fortune and opportunities, but not all of us are consciously connected to our inner source of manifestation. To help you activate your manifestation skills, you need to let go of the negative beliefs that create barriers to your ability to manifest your desires.  You have the key to unlock your future; however, you need to take charge of this to occur.
Manifesting is not wishing or craving. It is about programming or conditioning yourself to believe that possibilities and positive outcomes are part of your reality.  Learning to adjust how you think will allow you to open the doors to endless options that have always been waiting for you. The key is to let go of fear and desperation and ease into the thinking that things will work out because the fact is, everything does when you tap into your inner source of manifestation.
Get a Reading with Minerva x3180
Minerva is a skilled Psychic, Tarot reader, Intuitive Coach, Interfaith Minister, and Reiki Master with a Degree in Psychology. She has more than 35 years of working as an intuitive coach and a psychic reader. Minerva, a Native New Yorker who enjoyed a career as a therapist and metaphysical teacher for over 30, has retired and is now devoted to doing psychic readings and writing. Minerva's intuitive skills and experience as a therapist provide her with a solid background for exploring various heart and soul topics with compassion and deep understanding.