Positive Affirmations for the New Age of Aquarius by Psychic Torri
Published Date 12/28/2012
Category: Life, Destiny & Meaning
---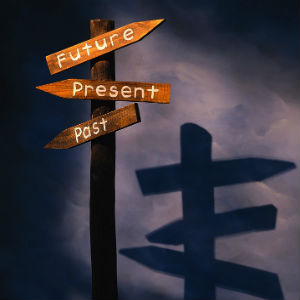 Our world has made the transition from the astrological "Age of Pisces" into the astrological "Age of Aquarius!" The procession of each cycle through time lasts 2,150 years.

What better time than a New Age, and a New Year, to improve your day-to-day life and to change your future. This is important: to change your future, it has to be changed in the present.

What am I talking about?

The secret to creating and manifesting a new life, is to create new affirmations for this new astrological age. This does work! An affirmation is a positive statement which is repeated in order to re-program your mind to manifest a change in your life. Positive affirmations are positive tools for a new beginning. All of this is done with your mind, because whatever is in your mind—you become or you create. Illuminate your mind and with positive affirmations, and you will bring the light of the New Age to you.


Affirmations are easy to practice and create. Write them down on small cards leaving the cards where you will notice them. As you begin to repeat the affirmations visualize the idea into creation. Repeat as many times as you can. The more you repeat the sooner the manifestation is produced.

Here are some samples of Positive Affirmations. Think about what is most important to you and create your own. Notice how the affirmation is created as though the reality has already manifested. Actually, it has. You just have to bring it towards you!
•
I am releasing the past, in the now.
•
I attract perfect friends in my life.
•
Manifesting my own life.
•
I have an abundance of monies to pay my bills.
•
I have a dis-ease free body, perfect eye sight.
•
I choose happiness, joy and peace.
•
I believe in myself, and my life that I have created.
•
Abundance is mine and comes to me in many ways.
•
That new car is in my drive way, just as I have envisioned.
•
I live my life my way and it's in perfect harmony.
•
My inner strength is unstoppable.
•
I attract all positive emotions.
•
I attract only healthy relationships.
•
I have plenty of energy.
•
I trust in myself and my life plans.
•
I am my own mini-genius.
•
Loving myself feels great.
If you want some support in creating new affirmations that are just right for you, please call me or one of my gifted colleagues at Psychic Source. You can do this, and it does work!
by Torri x8875
Share This Page
---
Leave A Comment
You must be logged in to leave a comment. click here to login
Comments