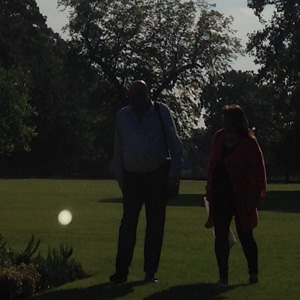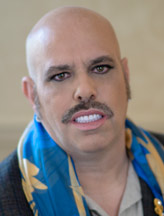 Get a Reading with Psychic Medium Ricky x8106
I believe that each of us are all eternal beings, Light from Light, and that the origin of our spirit originates from heaven. And just like a car that has to go into the shop for routine maintenance, we need a special, and sometimes sacred place, to heal, grow and nurture our spirit.
For me that place is the
Arthur Findlay College
, the World's Foremost College for the Advancement of Spiritualism and Psychic Sciences, in the United Kingdom.

Envision a place that has the reputation of Harvard with the magic of Hogwarts… It's a short drive from London, but a world way, the nearest place to "Heaven on Earth" because at Arthur Findlay, the veil between this world and the next often separates.
A Spiritual Tune-Up
Though I'm genetically predispositioned to demonstrate psychic and mediumistic abilities, and through decades of practice and study have built upon this spiritual endowment, I was blessed to discover a place to refine these skills with fellow workers on this path, guided by the very best tutors that have given absolute proof of the love of the spirit world, and our divine origin.
Oh, the Things I've Seen
I've witnessed things, not just within the walls of the Victorian manor house, but even strolling along the grounds that are simply amazing. There are orbs that float and follow one in broad day light in the gardens and even expand and dance when you sing. (See photo above.) I have witnessed a wonderful medium, with her eyes closed, a pencil in both hands, draw a portrait of a woman's grandfather, while another medium linked with her and delivered evidential messages from the man.

We have healers in heaven, too. They also visit the college to bless us with their energies.
A Second Chance at Life
My husband almost died a few years ago from a massive stroke. We spent over a month in the hospital and rehab, then from wheelchair, walker to cane. He came with me last year to the college and took a class.

One evening, after a long day of workshops, (the tutors are indeed tough, the standards there are very high,) we were at the school's bar, complete with a dance floor, and I went up to the room for a minute, and when I returned, lo and behold, there was my spouse dancing for the first time in four years. I was more stunned at that then anything else I'd seen. Ghosts, spirits and angels, as amazing as those are, I've seen them in our house and garden, but I never thought I'd see my husband dance again in this life.

It Runs in the Family
This year, the college will become even more special on a very personal level.
I'm returning to Arthur Findlay soon and privileged to spend a course there with my sister Raquel x9488. Though we are siblings, our family circumstances did not afford us the opportunity to grow up together. I predict that Arthur Findlay College will become our family home, and that our beautiful mother, who now shines from the Spirit World, will spend time with us there.

I'll let you know what happens...