Messages from Heaven Are Always for Your Good by Psychic Ella
Date 11/13/2018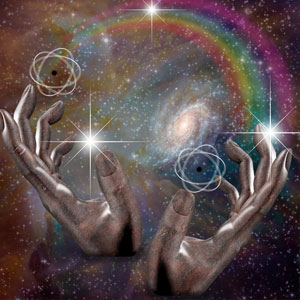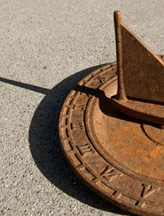 Get a Reading with Ella x9442
Has something been bothering you? Life isn't turning out as you had hoped? You gather up the courage to get a reading and the messages you get cause you to become even more frustrated than before. So what's really going on?

Heaven knows that life on Earth is tough. That's why we are sent down here with guardian angels to guide and protect us. In fact, we are always surrounded by angels and guides. However, it's up to us to interact with them and ask for help.

Little Messages from your Angels
Before you came here, you signed up for a certain life path with lessons to learn and accomplishments to achieve. You were also given free will to decide how you were going to make those choices. The life mission you agreed to is not always on the easiest path, though it's the right one for you. Your angels and guides love you so much that they will send you little messages to help nudge you on the right path. Since you have free will you can choose to honor those messages or not. And if you continue to not follow your Divine purpose, sometimes heaven will intervene by giving you a shove rather than a small nudge. These big shoves may come disguised as a job loss, a break up in a relationship or an illness.

When you get a reading, at times the angels and guides are taking the opportunity to tell you that you need a little course correction. And that is what we tend to interpret as an unfavorable or frustrating reading.

Listening to your Higher Spiritual Self
Let's suppose you are miserable at your job but it pays the bills. Your angels might foresee stress-related health problems surrounding that particular job or that it's causing problems in your marriage. Your reading might reveal that you need to quit your job, change careers or may indicate improving health when your question was about getting a raise or job promotion. If you're stuck on one possibility you close your mind to being able to see the bigger picture. You might think, "this reading is so annoying. It would be too much work to change jobs now. I've been at this company a long time and have invested a lot. Plus, there are no other jobs in this area." This is where our ego, thoughts and mind override our higher spiritual self.

The Greatest Good
Heaven's messages, as different as they may seem from our expectations, are always here for our greatest good. Your angels and guides are not here to make your life more complicated, they are here to make your life better, smoother, and in accordance with your Divine mission. Even though you may have to walk through some pain to get to a better place, your angels are also here to help you with any transitions you need to make. But you must ask.

Right now you can ask by saying, "Dear Guardian Angels and Spirit Guides please help me at all times in staying on my life path. Help me through any difficult transitions and give me strength to endure any challenges. I honor your messages and know that you are here to love and support me. Thank you."