---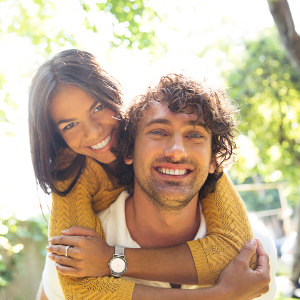 With most of the month in Taurus, May is a good month to ask for what you want. However, there are still many Aries influences present, so you must act on what you want to get it. Here's how that plays out for love for each zodiac sign.
Aries
May is a great month to look for love, thanks to the excellent aspects of Jupiter and Venus. Your prospects will grow even brighter after the 10th of the month, so if things don't start as planned, don't worry.
Taurus
Taureans are in for a fun month. You'll have great sex appeal in May. Look for exciting, casual partnerships to unfold, but don't count on May being the month to pursue commitment.
Gemini
May is an active month for love for Geminis. You'll have plenty of chances to start new partnerships, though you might experience some uncertainty about romantic relationships that already exist. Look for love this month in academic or spiritual places.
Cancer
Planetary positions align favorably for Cancers this month, making love partnerships fruitful. If you're a Cancer, love chases you in May. Pay careful attention to zodiac compatibility when you're embarking on new relationships this month. An astrology reading online can help you learn about your compatibility with other signs.
Leo
May could be a volatile month for Leos in love. The middle of the month brings confusion, causing some lovers to break up. It's also a time to form new relationships, as sexual passion is strong this month.
Virgo
Though last month might have felt peaceful, compatibility is more imbalanced in May. Expect conflicts to arise in existing partnerships that might even lead to breakups. Your partner will look for more space in your relationship, and emotional outbursts might occur more than usual.
Libra
The third week of May is particularly unpredictable for Libras. Expect some breakdowns in communication. Don't be shocked when your relationships are volatile this month.
Scorpio
If you're single, May is a good month to be a Scorpio. The month presents plenty of chances to form partnerships. And whether you're single or married, you'll find love more romantic.
Sagittarius
Planetary aspects are favorable for love this May. If you're single, you'll have lots of opportunities to form relationships, while those already in relationships can look forward to a peaceful month.
Capricorn
May is good to Capricorns when it comes to love partnerships. The middle of the month, in particular, is a fruitful time. You're skilled at making the right decisions about selecting partners this month, but if you need more guidance, an online clairvoyant can help.
Aquarius
May is also a month of abundance in love for Aquarians. If you're single, seek out partners who give you emotional support. Look for love near home before the 21st, and after that, turn to social places.
Pisces
If you're a single Pisces, you'll find many opportunities for love in May. However, your compatibility will be capricious, and what you want will vary day to day.
May can be a month of abundant love for many zodiac signs, but watch out for some unpredictability.
Share This Page
---
Leave A Comment
You must be logged in to leave a comment. click here to login
Comments