Lovers of Light - Honoring the 2019 Spring Equinox by Psychic Mackenzie
Published Date 3/19/2019
Category: Life, Destiny & Meaning
---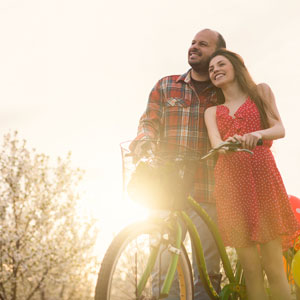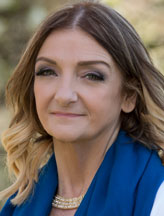 Get a Reading with Mackenzie x9602
Wednesday, March 20th, 2019 marks this year's Spring Equinox. Being lovers of light means we celebrate and adore the illumination of all things from lighting candles at home, basking in the bright daytime sunlight or cherishing the light of the moon at night.

The Spring Vernal Equinox is often celebrated individually, to share a private ceremony with oneself and the Earth. It's a beautiful sentimental way to spend time alone as you center your emotions and ground yourself to the Earth. It can also be celebrated in style with other lovers of light by gathering and observing a ritual "salute" of some kind on this precious first day of spring,

Of course, spring denotes rebirth and rejuvenation of the Earth. Is there a special way you can honor spring equinox 2019 for yourself? If so, share with us how you are celebrating this special day by leaving a comment below.

Spring Equinox = Earth's Rebirth
Thinking more about honoring your own union with the Earth? The Earth helps center emotions. More than a lot of other things we can do, getting outdoors and in touch with nature will help our mental and emotional health. Is there a way to expand your own consciousness by honoring this amazing time of year, a day of rebirth in which we all need? It's in the Earth's rebirthing, so we should be able to relate to our own right? Change is always good, and a part of the natural elemental changes are rotations of the Earth within the vast universe in which we reside.

Being lovers of light, no doubt we love the spring equinox. The sunlight of this time of year holds important symbolic meaning to spiritual-minded ones who understand the need to know more about the way the world literally twists and turns, and how the light of day affects our mind, body, and spirit in many ways. We honor this day in a spiritual, special way, with one offer of gratitude, for the light and a change to rebirth. Because of this gratitude and tribute, we can be super blessed in many ways.

Celebrate Nature
Don't underestimate this day this year or chalk it off as "just another day." Light-workers celebrate the light on this day. I encourage you to celebrate nature at this time. Get outside and celebrate within oneself or with others in your own tribe. Take a walk/jog/run/bike ride, if it's warm enough where you live, have a picnic, play ball with the kids, anything you can do to be outdoors and soak in the natural light of the Spring Equinox. Birds are migrating northward toward the sun at this time, try to imagine your own self migrating toward the sun as well, spread your wings and give caution to the wind.

As lovers of light, we cherish every opportunity to be grateful for the brightness of the day and the messages received throughout. This is a life-changing year ahead for you now.
Share This Page
---
Leave A Comment
You must be logged in to leave a comment. click here to login
Comments