---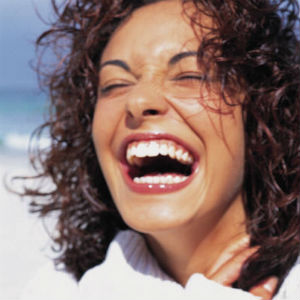 In my line of work, love is always in the air! At least ninety-eight percent of the thousands of readings I've done and still do are related to love. It warms my heart because I know you are calling people like me because you want to connect to a Higher Power that tells us the answers on how to guide you. What I find even more exciting is that down deep you can connect to this Source yourself and some day, when you are ready, you will. Your own angels and guides will connect to your soul, and bring your soul closer to achieving its goals. The connection I have is the same connection you have with your soul, your eternal flame, your light, or your gut instinct. Whatever you choose to call it, it is your soul whispering to you. This soul of yours, your Inner Source, is within you with all the answers and guidance you will ever need for anything in your life, especially love.

In order to tap into your soul to know, see, hear or feel the answers to your questions, you have to put the same kind of trust and faith in YOUR ability to do this as you do with the psychics you speak to. And the ironic thing is that it must start with love. That is, loving YOU first and foremost; loving yourself so deeply and richly that the only wall you will have up will be a wall of Love, which will knock down any wall of resistance. When you begin to think loving thoughts about you, something will click inside you. What starts to happen is you start to feel and know, not hope, but know that you are highly deserving of all great things flowing into your life, and that includes being able to receive the answers from your Higher power. And yes, that includes answers relating to love and your relationship.


Speaking of relationships, besides being able to connect more within to receive the answers you need, when you truly begin to love yourself, the most interesting things start to happen. Your vibrational frequency speeds up, and your level of spiritual energy rises, and your value and regard for yourself becomes greater and more aligned with your soul which is all love. The answers you need start flowing to you consistently; the steps to take start coming to your mind and are more in alignment with your soul's goals, which are to fully express itself. The steps to take are going to be for your Highest good and will be carried out with more ease and peace.

This is what loving YOU does. You start saying ''No more'' to less than loving treatment in your relationships, and open the door to only loving, respectful treatment. And you will be contributing the same kind of treatment to those around you as well, because as you really fall in love with YOU, it will be allowed by you to acknowledge, embrace, and release with love, all the dark energy emotions that no longer serve you. You will finally lean back and surrender, allow, and trust your Higher powers to guide you in what you know will only be in the direction that's for your Highest good. People, places and things in your life will more consistently match the level of spiritual energy you are at, which will be higher because of the love you have for YOU now.

More peace, harmony and joy will be felt within you more often than not. The only kind of F.E.A.R. you will only allow in your life will stand for Forgetting Ever Acknowledging Resistance. And you will know when you forget to resist, you are free; that is, free to allow love in every way, shape or form into your life. And the most fun thing is, due to your loving yourself at such a higher level, you'll get to see your love energy automatically emanate from you and spread to all those near and far. And this will cause others to connect to the love within themselves, and the magic will unfold for them as well! All of this, just because you allowed yourself to love YOU! This is the power that love has, and always will.


So continue to love yourself, and allow the chipping away of all those old negative thought patterns, and old dark energy emotions, and what you will see that's left of you, is a masterpiece of love. This is the love that will draw to you and manifest all that it is you desire.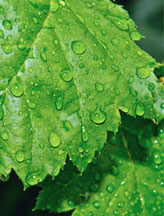 by Diore x7230
Share This Page
---
Leave A Comment
You must be logged in to leave a comment. click here to login
Comments