---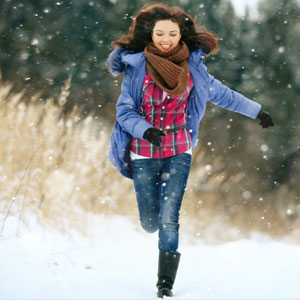 Life Without Limits - Doesn't that sound GOOD? YES! If only it were that easy. We can't see what's lurking within our subconscious on our own. We NEED support from clear seers to access where we are tripping up in the old habitual patterning AND guidance on how to create a new habit - one that is far more freeing and joyful.

On this soul-walk of your life, you are faced with a gazillion things coming and you - and your mind clamors on adding to the confusing movement. It's so restorative to take a time out - isn't it?

Get Back to Basics
Nature is an awesome way to commune with a more silent part of yourself and line up with a higher vibration - just watch the stress melt away and the mind quiet down! Sitting with a nice cup of relaxing herbal tea while journaling can also be useful. Listening to guided relaxations, practicing yoga or tai chi or any other conscious movement class, can serve to de-stress the body and the mind and evoke greater connection to your more limitless nature.

Sometimes we need someone to listen or simply to reflect to us our progress, our own inner perfection, and to remind us how crucial our unique flavor is to this world. Sometimes we need someone willing and capable of seeing our grandeur and of challenging us to just go for it and life the life we are waiting to show up for us.

You Have a Destiny - a Purpose, Here
You have a life - just this one, and it is calling you to stop waiting for the right circumstances to begin truly living it. You can have a more limitless experience of life. You can begin living the life you were born to live. You can experience a greater degree of peace and aliveness right now. You might just need someone who can present it to you just the right way or offer you a tool to begin to exercise a new, more conscious muscle of presence as you show up in your life in a more limitless and powerful way.

Your Life is Waiting for You - Not a New Set of Circumstances
Which way to go, how to even get started and which direction to turn next are all questions you'll come up against. It's totally normal. Why? Because you've never been here before. And that's a good thing - right? You are moving toward your brilliance, toward a Life Without Limits, and toward living more boldly, confidently, and in a more purpose-filled way than you ever have before.

Help is Available
Experienced and qualified support is waiting for you. There's no need to do it alone. There's no need to cast your net out to the ones who also have been living in too much limitation. They are not the ones to hold you to a higher vibration and ideal. They simply don't have the capacity to do so - even if they are well-intentioned in their cautioning you to not dream so big.

You Have New Choices to Make
Time to become a finder once again (or for the first time) of the life you are meant to live - the one waiting to express itself through you. You are a rock star - the one of your own life. Quit hiding. Summon the courage to answer the call. And take a tip: Allow yourself to be guided and supported. None of us does this thing alone. It doesn't ever work that way, so if you are in that habit, (I know that one well) it will keep you doing what you've always done.

Guaranteed.

One last and wildly transformative tip: it would be beneficial to not just seek but explore use of the advice of those who can see wider and further than you - of those who may have traveled deeply on the journey within. That's where the radical work and swift growth are.

We are waiting, you bright shiny amazing being of consciousness. Prioritize your "Life Without Limits" now. It is the only moment you've got to live in anyway - isn't it?
Share This Page
---
Leave A Comment
You must be logged in to leave a comment. click here to login
Comments