Greetings Beloved,
I have thought about you every moment of every day. I am sending you an abundance of Love, Light and Direction as you progress on your path. Know that your ancestors, ascended masters, and heavenly host are celebrating you as you decide to embrace joy, peace and happiness.
Exciting things are happening all around you. Can you feel the magic all around you? Things are unfolding right before your eyes, so that you can move forward in a space of logic and what's best for you. You are the prize. Be patient and trust the process.
There is a special light inside of you and you have been forced to hide it due to loved one's unfair expectations of you. Your light is unique, radiant and brilliant. Now is the time for you to open your heart chakra up to self-love. Love is the highest power of them all and can heal any abyss of hurt.
As you acknowledge fears that no longer serve you, you are able to see the rainbow of truth that is mirrored throughout your temple for healing. The time is now to heal and rest. You need your strength as the rivers of provision and protection carry you to dream fulfillment.
Congratulations on your way forward!
I knew you could do it and I am celebrating you! I love you and will go with you anywhere and even till the ends of the world. You are very important to me and I cherish every moment with you as you grow and grow. Stay focused on your goals and be encouraged. Things are falling into place and you are right where you need to be.
I love you,
Your Spirit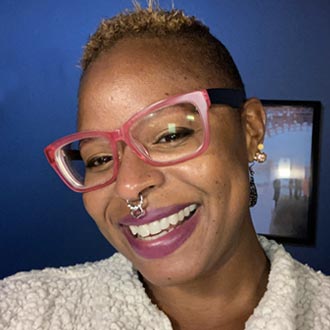 Get a Reading with Sarma 4764
About the Author
Sarma is a Life Coach, Reiki Master, Crystal Healer and Light worker. She has over 9 years' experience in reading tarot cards and energy healing. She started her journey of self-enlightenment after several sudden life changes and sought to understand her true potential. Her greatest passions are poetry, nature photography, and empowering others with messages of love and light. She has channeled Messages from Spirit which she shares as her gift to you!