---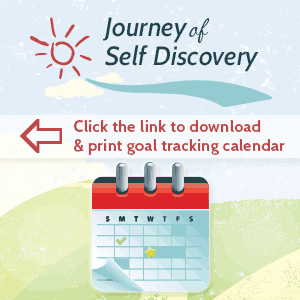 Defining the small steps is not an easy task, so these questions might help you focus on what you want rather than the problem.

When you focus on the problem, you might be asking yourself: What is wrong? Why is it a problem? Whose fault is that? Why hasn't been resolved yet?


When you focus on the goal it's better to ask yourself: What do you want? How can you have this? What are you going to do to make this happen? What are the sources you have? What's the next step?


Remember, your goal has to be SMART!

S - Specific

M – Measurable

A - Accessible

R - Realistic

T - Timely

Good luck, and as always, feel free to reach out to one of our life coach Advisors if you need some assistance. They're always there to guide you on your life journey, whether you're following along with ours or not.
Next week we'll focus on visualization and motivation. We also have
Advisor articles
all month to help you along your Journey.

Follow the Journey on Facebook, Twitter, and Google+ using #PSJourney.
Share This Page
---
Leave A Comment
You must be logged in to leave a comment. click here to login
Comments