---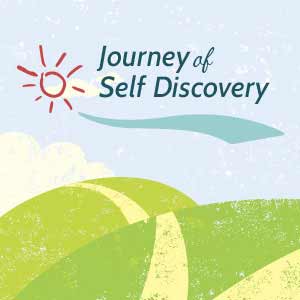 What is the Journey of Self Discovery?
Psychic Source is excited to announce a free program as a part of our 25th Anniversary celebration. We've teamed up with a life coach to provide step-by-step guidance on a Journey to Self Discovery. We see this journey as an exciting extension of our psychic services, and offer it as our special gift to you.

Our guiding philosophy
Only you have the power to look within and understand your innermost self. The program is designed to help you meet one specific goal you define for yourself (based on an introspective look at your needs). Over 9 weeks, you'll learn how to make the most of your one precious life and be truly happy. Speaking with an Advisor is not required, but may help you past speed bumps if/when they occur.

When does it start?
Today! Every Monday from now until June 2nd, we'll post a new article explaining that week's part of the Journey. Download the worksheets and keep a private journal as you go to get the most of the experience. We'll motivate you along the way to reach your special, personal goal.

How can I be more involved?
We encourage you to follow along with us on Facebook, Twitter, and Google+, where we'll be tracking the journey using an exclusive hashtag: #PSJourney. Look for the hashtag and use it to share your experience with us. We really want to know how you feel about the Journey. Do you feel supported? Inspired? Stuck? We'll provide positive affirmations and help answer your questions. Want to share your support and experience with others on social media? You may even find that your fellow travelers celebrate your progress on social media as well.

Ready, set, go!
The rest is up to you. It's not an easy task defining yourself, including your dreams and goals. "What makes me happy?" is a question we're all looking for the answer to. That's why, with the help of Psychic Source, you can finally find the answer. You won't be alone on your journey. We are with you, in tangible and intangible ways. It's our collective journey, and we are so glad to be traveling with you.

Check back next week, Monday 4/14, for 25 questions to help you define yourself.
Share This Page
---
Leave A Comment
You must be logged in to leave a comment. click here to login
Comments