---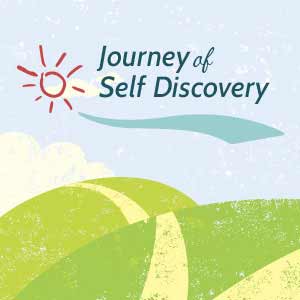 It may be the last week of the Journey of Self Discovery but by all means it's not the last week of your own personal journey. Whether you surpassed your goal with flying colors or struggled to reach the end, it's all about your perseverance.

At this point, you need to make a life-changing decision: either celebrating or starting over. We're here to help you regardless of where you've found yourself at the end of the Journey.

I Completed My Goal
Congratulations! This deserves more that a pat on the back; you need to reward yourself. And it's perfectly OK to brag a little as well. Did you lose 10 lbs? Go ahead and cook a feast for yourself and your loved ones. Did you land a new job? Take your best friend or significant other out to dinner.

Evaluate your accomplishment(s), no matter how big or small. If you're goal was larger than you realized but you made significant progress, it's still worth celebrating. A little bit goes a long way and this will only motivate your to keep going. Don't lost sight of the fact that there's a larger goal at stake--your happiness. Some options include starting the journey over with another small, more realistic goal in mind, or starting a new journey with a separate goal in mind. You've come this far so why not keep going?

I Didn't Complete My Goal
It's very important that you don't beat yourself up over this. The reason you chose this journey was to do something challenging. Evaluate why you didn't reach your goal. Was it too unrealistic? Did extenuating factors come into play? Or was this not the right goal for you? Perhaps there is no excuse and you simply didn't stick to the plan. Whatever the reason, determine exactly what held you back and why. If you really want to reach your goal, there's no reason you can't simply start over. With the right motivation and a dash of willpower, you can achieve anything. Let Psychic Source help you.
Share This Page
---
Leave A Comment
You must be logged in to leave a comment. click here to login
Comments