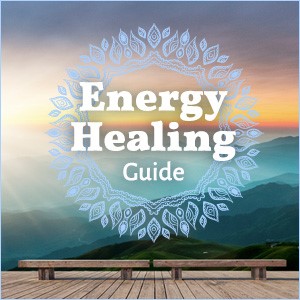 Psychic Source is excited to introduce our all new Energy Healing Guide. It's a fully-encompassing resource that will guide you through the latest information and finest resources from experts in the field. To begin your healing journey click here.
What Is Energy Healing?
Energy healing is a type of therapy that manipulates our physical energy circuits to help facilitate our body's healing mechanisms. This holistic approach is excellent for assisting in the healing process by unblocking our energy fields and helps to ward off future problems by identifying issues before they turn into pain in our physical body. By addressing the energy of your body, you will promote better health and greater clarity.
What are the Benefits of Energy Healing?
The majority of people are experiencing major stressors in life due to a demanding, hectic lifestyle. This causes disruptions in the body and can lead to physical problems including insomnia and changes in mood. More people are beginning to understand that by focusing on the healing of the body's energy they begin to see positive changes. Medical practitioners are also recognizing the benefits of energy healing. According to a 2007 survey, 800 hospitals in the United States have begun to use Reiki, a popular form of energy healing. Some of the best online psychics are encouraging clients to use energy healing as well. When unblocked, energy fields make it easier to focus and maintain a positive outlook, which will encourage the body to restore itself naturally.

There are a multitude of benefits that come from using energy healing. A psychic reading by phone can give excellent information on energy healing and its benefits. When there is a disturbance in our bodies, whether it be an illness, stress or other reason, our immune systems get weakened. When we address the energy fields of our body and clear them, we are able to support a natural balance that strengthens our immune system. With the holistic healing there is improved concentration, better sleeping patterns, and better healing capacity.

How Does Energy Healing Work?
Reflexology and Reiki are just a few ways to promote energy healing and keep up an inner balance. While not a substitute for advice from a personal physician for the physical body, these methods help in making a faster, easier recovery by helping you to get in touch with the spiritual body. One should always consult their physician for any physical ailments. These pain-free practices work by rebalancing the body's energy and clearing the energy fields. By working directly with the energy, this influences everything from mental, spiritual, to physical well-being

One of the biggest benefits of this healing is that it gives one the ability to improve themselves and lead a better life. When one is spiritually balanced, they are able to stay positive and see life from a different point of view. This positive outlook wards off depression and anxiety and encourages a better sleeping pattern. When the body is able to relax and maintain harmony, it addresses potential problems and physical pains.

What will I Find in Your Energy Healing Guide?
We break down each energy healing type into: what is it, what are the benefits of it and how can do it? Our guide is designed to help you get started with energy healing so you can make a positive change in your life's journey or strengthen the energy work you already do. Topics include: