If I Can Do It, You Can Do It - The Power of Being An Authentic Woman by Psychic Danielle
Date 3/11/2018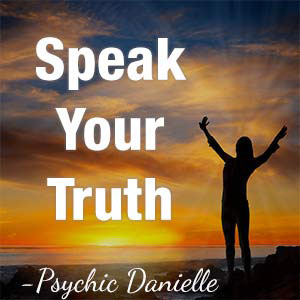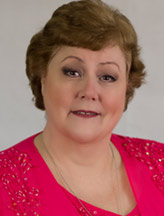 Get a Reading with Danielle x7913
If you've ever faced the challenge of permitting yourself as a woman to be your powerful, gifted self with impunity, and to stand in your truth and express yourself authentically, then perhaps this article is for you.

Any female born during the 50's and 60's as I was, were considered "Baby Boomers" and were caught in an era when we were sandwiched between two very conflicting messages. The earliest and most powerful message for women of our society at large was that a woman should find, marry and submit to a good man, have his babies and keep his house. A woman's place was in the home/kitchen, and we were to quietly learn from our husbands contritely. If a woman was not married and provided for by her husband she was pitied socially and considered an "old maid" essentially unwanted and useless. No lady of caliber openly expressed unpopular opinions if any at all, and under no circumstances were "boats to be rocked" even if it meant a total compromise of your core self. Any truly well brought up lady was subdued, obedient and unquestioning.

In the late 60's we were hit hard with the beginnings of the women's movement. Those all-important messages included: ban the bra, equal pay for equal work, a constitutional right not to be harassed sexually, or because of your race, creed, or beliefs, that you don't need a man to complete yourself, and of course, question everything and assert your opinions and your power when necessary. These were very different ideas and most of us were more influenced by the earlier messages rather than the latter.

Growing up, I was a child gifted with a fine IQ, psychic abilities, and born into fundamental Christianity and a misogynistic culture. I was prohibited from letting my psychic abilities be known publicly and from pursuing a college education, on penalty of excommunication from my church and from my home. I left church and home at 17 years old and fought my way through four marriages, completing a college education, raising three children, fighting for the rights of one child with special needs and one child who is transgender, and standing up to sexual and emotional harassment in my home and in my work places.

Space prohibits me from sharing the long, arduous, and sometimes dangerous journey I have had in my 64 years from these challenging beginnings to a place where I now happily support a family of four. In addition, professionally I am honored to lecture and teach other young women who find themselves on the same journey while working for what I consider to be the Premier Psychic Line available to the public today, happily sharing with my clients the way out of the rubble of their own maltreatment and victimization into the light of self-empowerment, self-love, and wholeness.

It has been for me a long journey to find the truth that has set me free, and I have learned that becoming a self-supporting, powerful woman is part of the evolution of our species. There is great joy in discovering that the power of our soul is not determined by gender, but it is learned, developed and cultivated, and its expression is the basic right of every human being.

We as women are still taking baby steps in asserting our power, and there are still those who feel sure that this threatens the very fabric of our culture, but we are slowly and surely progressing.

If I can do it you can do it, and the recompense of standing in your truth and integrity is more rewarding than I can here express. The power of being authentic connects you to all that you are and can be. I challenge you to experience the results of self-love first hand, and to be the wonderful, beautiful soul that you are. If we at Psychic Source can help in anyway, it would be our privilege.

I leave you with the wise words of Buddha: "You yourself, as much as anybody in the entire universe, deserve your love and affection."