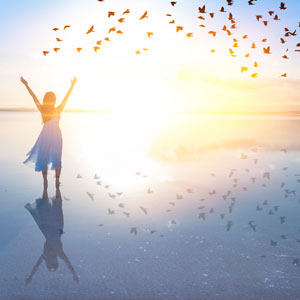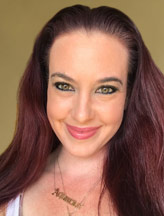 Get a Reading with Iris x3493
When we allow ourselves to dream we enter into a world of unlimited possibilities where we can align with our inner divine being and what we would like to manifest into our current reality. We hold the key to our destiny and by using our imagination it allows us to create visualizations of our dreams and how we would like to map out our desired plans into the universe.

The first step to manifesting your dreams is to visualize a goal you have in mind and ask yourself, "What do I want to manifest and why?" Then ask yourself, "Will it bring me Love, Peace of mind, Harmony, Prosperity, or Joy?" Once you have successfully identified your dream goals, focus your intention on how you would execute your plans in achieving your desired goals.

Next… Expect the Unexpected! 
Expect your dreams to come true. Align yourself with expectations and allow it to make your dreams and desires come to life. When you put out the intention that something will happen to you or for you, you are allowing the universe to work in your favor and at the same time allowing the idea to manifest into your current reality. After you release the expectations of what you desire to manifest imagine how it feels as if you already have it in your hands. By bringing these current emotions into your experience you are actually aligning and harmonizing with that higher vibration frequency within yourself. Once you are harmonizing in the NOW moment you will attract whatever it is that is your desired outcome.

Like Attracts Like
Maintaining a positive energy field around you is vitally important; surrounding yourself with love and joy radiating from within your soul will help assist you in LIKE ATTRACTING LIKE. If you stay in a conscious energy vibration of positive thoughts it will bring you the desired results of your dreams coming into manifestation.

Using tools such as visualization, meditation, creating a dream board, or even writing in a journal will help you to keep your goals and dreams in mind. Visualization will help you to take action and stay inspired to complete our goals and what you set out to manifest.

Let It Go!
The last step to dream manifestation would be to release and let go of any fears or lower based energies so that you are completely aligned with what you have set out to manifest. Live fully in the moment, without any negative judgements or opinions within yourself. Releasing and letting go of the past and any doubts, fears, or insecurities will allow you to live more freely in the present moment and remember when you claim it you shall receive it! 

Ask the universe for all that you desire in your heart and stay in alignment with your values and higher truth. Believe wholeheartedly in yourself and what you know you deserve. Now, you can sit back and relax and allow the universe to work its magic in giving you all that you need and desire in making your wishes come true.