How to Handle Uncertainty About the Future by Psychic Source
Published Date 7/21/2013
Category: Life, Destiny & Meaning
---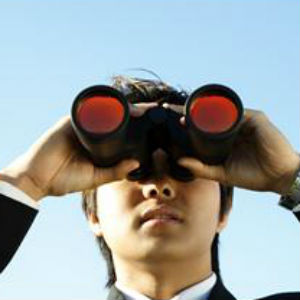 Change is a natural part of life, but it brings feelings of uncertainty. For instance, things such as going through a divorce, getting a new job, and having a baby all bring stress because you don't know what lies ahead. However, you can handle these things if you approach them the right way. Take a look at these four ways to handle uncertainty about the future.

Focus on the Things You Can Control
There's no use worrying about something if it is out of your control, but that doesn't stop most people from doing it. The
best online psychics
can help you with this because they can show you how to change your mindset from negative to positive. There are negatives and positives in every situation, but you can deal with the stress by only focusing on the positives. It will make you feel happier and more in control of your life.

Be Grateful for What You Have
According to Tony Robbins, "The quality of your life is in direct proportion to the amount of uncertainty you can comfortably deal with." And, one way to deal with that uncertainty is to be thankful for everything that is good in your life. Make a list of everything positive in your life and put it someplace you will it see it often. Then, look at it any time you're feeling stressed or sad about the uncertainty in your life. The list will help you change your feelings.

Use Stress Reduction Techniques to Calm Down
Change is a major source of stress for many people, but you can conquer it with the right stress reduction techniques. The most common thing people do to cope with stress is meditate. This puts your body in a relaxed state so that when you're done, you can sort through your stress. However, there are plenty of other things you can do, such as getting a massage, relaxing in a warm bath, and burning energy through exercise.

Look at the Possibilities and Make Plans
Another great way to deal with uncertainty-induced anxiety is to make plans for the future. There are several possible life paths you can take no matter what situation you are in, whether it is the loss of a job, a divorce, or something else. Is there something you've always wanted to do? Is there some place you've always wanted to live? Uncertain times are the best times to make life-changing decisions. Your
psychic
can help you see what direction is best for your life, so don't be afraid to ask.
Share This Page
---
Leave A Comment
You must be logged in to leave a comment. click here to login
Comments