---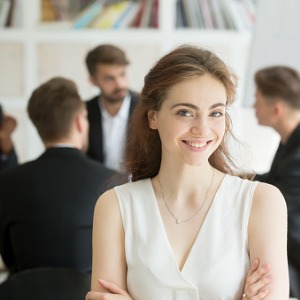 Why spend your life building a career that doesn't make your heart sing? Instead of doing what you think you should do, learn how to identify and pursue what you love. Use this guide to find your passion and transform it into a fulfilling career.
Discover What You Love
If you typically spend your days working at your 9-to-5 job or checking essential tasks off your to-do list, you might not know what you truly love to do. To find your passion, ask yourself what you would spend your days doing if money were no object. What could you read about endlessly without feeling bored? An online psychic chat can help you dig deeper and discover what really makes you tick.
Differentiate Between a Hobby and a Profession
No matter how skilled you are in a particular area, remember that not every hobby can easily transition into a career path. In some cases, you might discover that what you love would quickly become something you hate in a professional setting. For example, your passion for growing plants and beautiful flowers may no longer feel as fulfilling or relaxing if you add the financial pressure of a gardening career to the mix.
Know What You Admire
Just thinking about what you like isn't always enough to uncover your true passion. Instead, think about the people whose work inspires jealousy. Consider who makes you green with envy, and make a note of the industry or niche they call home, the type of work they do, and the aspects you'd love to emulate.
Connect the Dots
It's easy to assume that the people you admire most have impossibly advanced skills in their field, but that isn't always the case. Instead, think about the areas in which you have intermediate skills, and consider how you could fuse them together. Perhaps you're a decent chef and pretty good at accounting and project management. You might consider taking those skills to the next level with a management role in the hospitality industry.
Carve a New Path
One of the most exciting aspects of discovering and pursuing your passion is that when you do what you love, you don't necessarily have to follow a well-trodden route. Instead, you can carve out a new path by launching a business centered on what lights your fire. If you embrace this entrepreneurial role, however, be prepared to encounter ample internal resistance as you test the limits of your courage.
Visualize Your Future
If you're feeling conflicted about turning a hobby into a professional path or choosing which skill to take to the next level, try visualizing your future. A tarot reading can answer many of the questions you have and help you determine the path that offers the greatest happiness and satisfaction.
No matter which method you use to find and follow your passion, you can do what you love. Still feeling stuck? Don't hesitate to talk with a trusted advisor for even more insight into what you'll find most fulfilling.
Share This Page
---
Leave A Comment
You must be logged in to leave a comment. click here to login
Comments