How to Deal with the Feelings of Being Lost by Psychic Serenity
Date 11/26/2017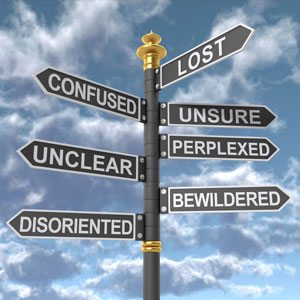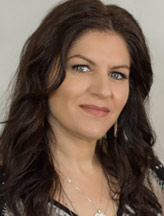 Get a Reading with Serenity x9213
There are few of us who envision our lives when we're young and everything happens exactly how we planned. As much as we can follow our dreams, there are multiple roads to get us there. So, what happens when that path changes – our wants change, an opportunity takes longer than we expect, or life happens and there is a shift in our goals? Some of us are lucky enough to make it through life without some hiccups in our plan. For many reasons, our lives can twist and turn and leave us feeling lost. You can be uninspired, not know if your college or career path is right or experience general dissatisfaction and need a change.

Feeling lost shouldn't be viewed as a long-term, detrimental thing. Instead, see it as a rut that with a little clarity will vanish, sending you in the right direction. If you're feeling down and unsure about your future, keep these 4 words in mind and breathe deep, because you will come out of this (remember, you're resilient).

You are not alone.

It may feel that way because your friends aren't going through the same things at the same time, but trust me, EVERYONE feels this way at one point or another. The important part is recognizing that you shouldn't feel ashamed or isolated because you're unsure about your next move. If anything, be happy you've come to this realization, because it means you're going to make strides to change your life for the better.

The Sky is the Limit.
Once you've reached a point where you want to move past the confusion and really make a change, then dream big! Think about what you want out of life. If you're confident that you no longer want to work in the industry you do, make a list of the hobbies and passions you have and research ways to make them part of your next career move. I speak with many people who went to school for one thing and ended up in a completely different industry. It's about finding what fuels you and pursuing it. Nothing can hold you back but yourself.

Take a Break.
Often people end up feeling lost because they are too busy, both mentally and in day-to-day life. By finding ways to unwind, such as meditation, you can take a break from the mental overload and start to reset your system. Sometimes a 5 to 10-minute daily break isn't enough and you need a complete reset. That's when travel can become your best friend. Whether it's connecting with nature or planning a few week decompression, either can help you find your way back to a new career path and independence.

Evolving is Essential.
What you once wanted isn't always the best thing for you. If you started college wanting to be a biology major but soon found yourself interested in communications, run with it. We are allowed to change our minds, and you should welcome the change. With each transition it means you're learning yourself better. You might feel like your current situation isn't beneficial or a positive one, but it can be an integral step in getting you to your next destination.

And when all else fails, don't be afraid to tell your friends or loved ones you feel lost. Run ideas by them and take risks. We're all dreamers and with that comes exploration. No one has life completely figured out, that's the beauty of it. These little bumps will make you stronger and help you lock down your true-life passion.